CES & THE Show 2013 • Best of Show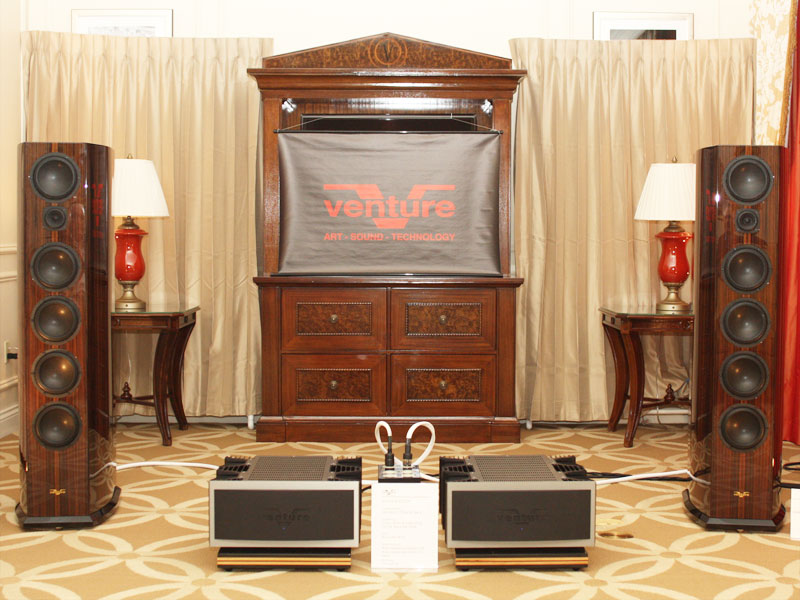 Venture's newest speaker, the Grand Ultimate Mk II ($98,000 per pair), is a scaled-down version of the brand's Ultimate Reference, which debuted at last year's CES. Both use Venture-designed and -manufactured graphite-composite drivers and Venture's own wire, but the Grand Ultimate Mk II is meant for use in smaller rooms than the larger Ultimate Reference.
And just as at last year's show, the Venture system -- made up of Venture products almost exclusively -- cast an immense soundstage with precise image placement. Speed, suppleness and (for lack of a better way to put it) musical rightness -- all were present and accounted for here. Each time we hear Venture speakers, we think the same thing: they somehow attain absolute resolution and fidelity without stepping over the line into aggression, quite an impressive sonic feat.
But this was not a system for the faint of pocketbook. The Venture V200A+ mono amps cost $120,000 per pair, and Venture VP100L preamp is $35,100. The Venture Grand Reference Diamond and Diamond Signature interconnects, speaker cables, digital cables and power cords are equally in "If you have to ask. . . " territory, totaling over $150,000 to connect everything. A Phasure NOS1 USB DAC ($4500) and Weiss Engineering Medea+FW DAC ($21,799) and Jason CD transport ($22,707) finished off this very pricey, very refined system.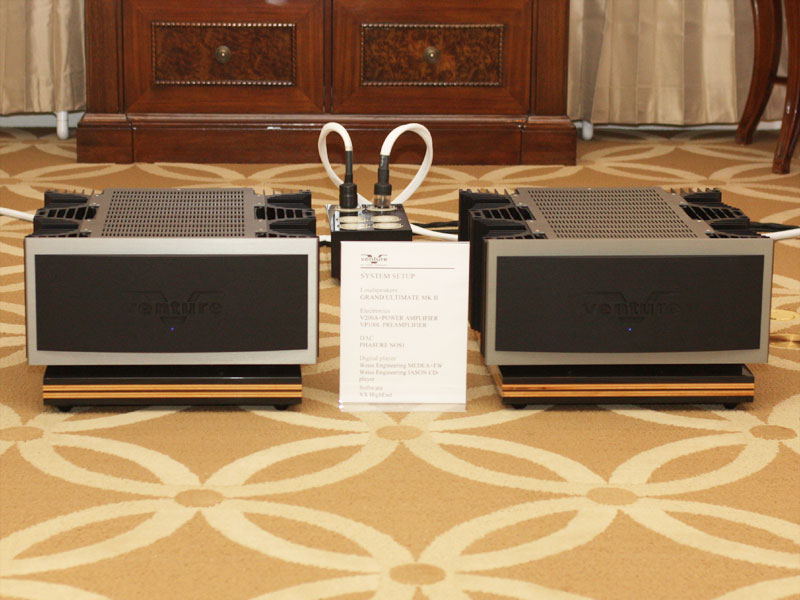 The Venture Audio V200A+ class-A monoblocks use MOSFET output devices, which helps account for their ripe, sweet sound.