CES & THE Show 2013 • Sounds & Sights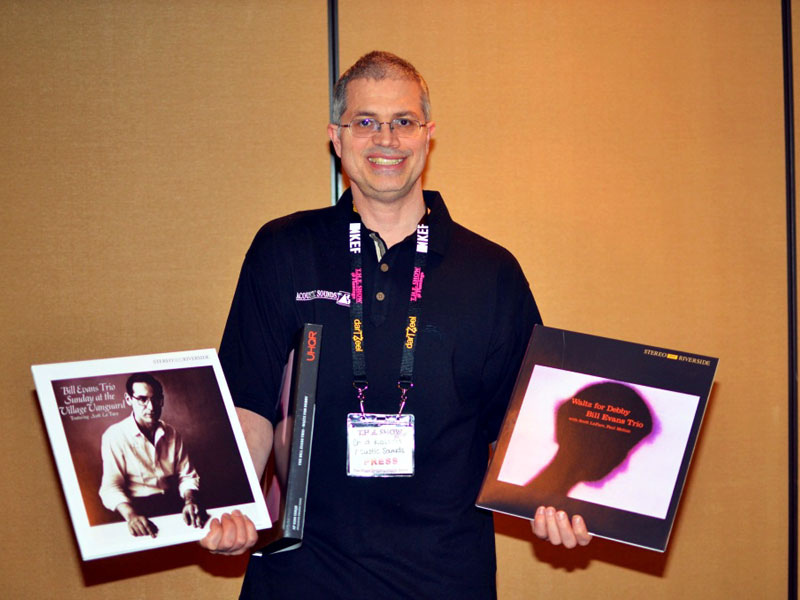 Remember Ultra High Quality Records (UHQRs)? Mobile Fidelity released them years ago, and they were supposed to be the best LPs ever made, both because of the care that went into their pressing and the quality and thickness of their vinyl. Well, Chad Kassem of Acoustic Sounds is bringing them back. First out around March of this year will be two of the mega-popular jazz recordings from Bill Evans: Sunday at the Village Vanguard and Waltz For Debby. These Riverside releases have always been highly sought after, fetching hundreds of dollars for near-mint copies. Acoustic Sounds released both albums in its first round of 45rpm reissues of material from labels owned by Fantasy Records. Those LPs sounded fantastic and sold out quickly. Now Chad is releasing the same titles as the first two in a series of UHQR box sets. Each LP will spread across two discs, presented in a high-quality fold-out cover with original artwork front and back and new session photography inside. Inserts detailing the UHQR process will be packaged with each album in a handsome box. The first two releases (and possibly others) will be on Acoustic Sounds Clarity -- clear -- vinyl. They will cost $100 each -- or you can wait until they're sold out and pay hundreds more on eBay.
© The Audio Beat • Nothing on this site may be reprinted or reused without permission.