CES & THE Show 2013 • Hot Product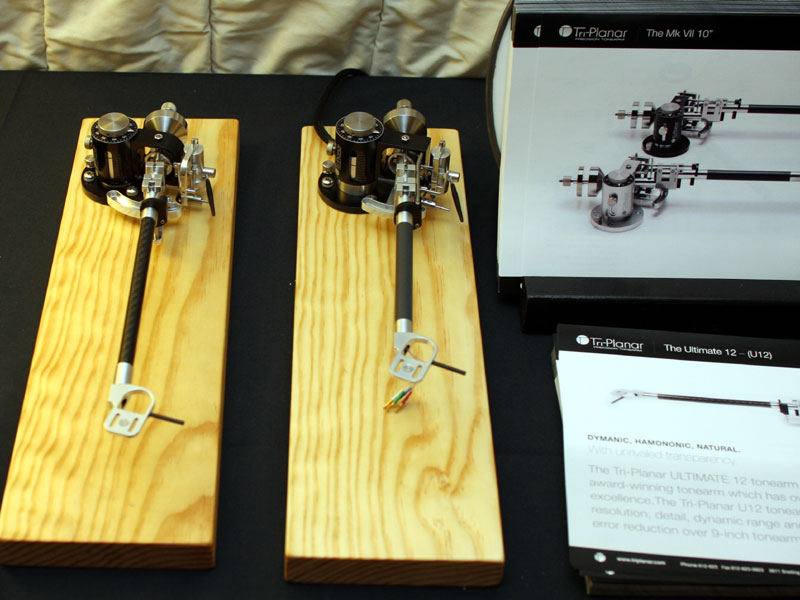 Tri-Planar boasts of better tracking-error performance for the new Ultimate U12 tonearm (left, $9800) -- 27% better than 9" tonearms, to be specific. The 12" U12 has the same effective mass as the 9" and 10" versions of the tonearm, making it a drop-in replacement for those 'arms and the cartridges used with them. Enhancements include the U12's carbon-fiber armwand, hand-polished components for better control of resonance, larger damping trough and more flexible silver internal wiring.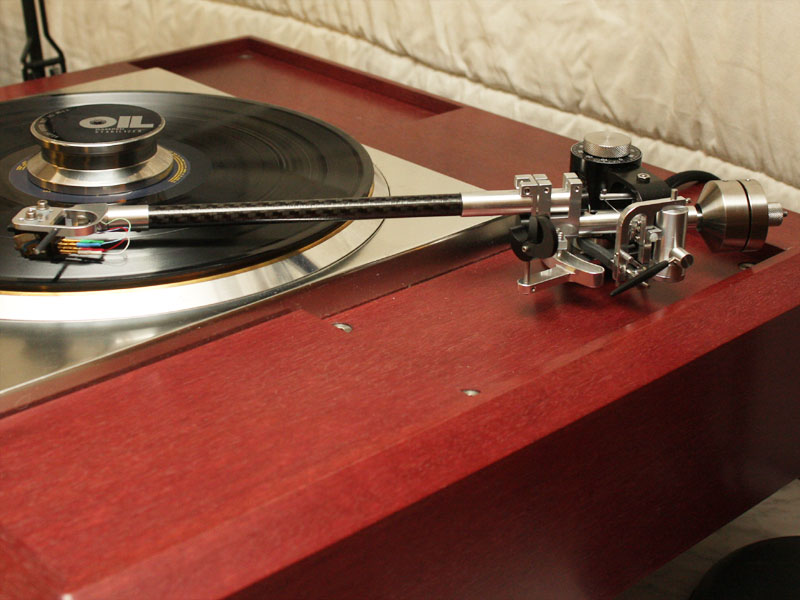 At THE Show, the Ultimate U12 was mounted on an Technics SP-10 Mk 3 turntable with panzerholz plinth.
© The Audio Beat • Nothing on this site may be reprinted or reused without permission.