CES & THE Show 2013 • Hot Product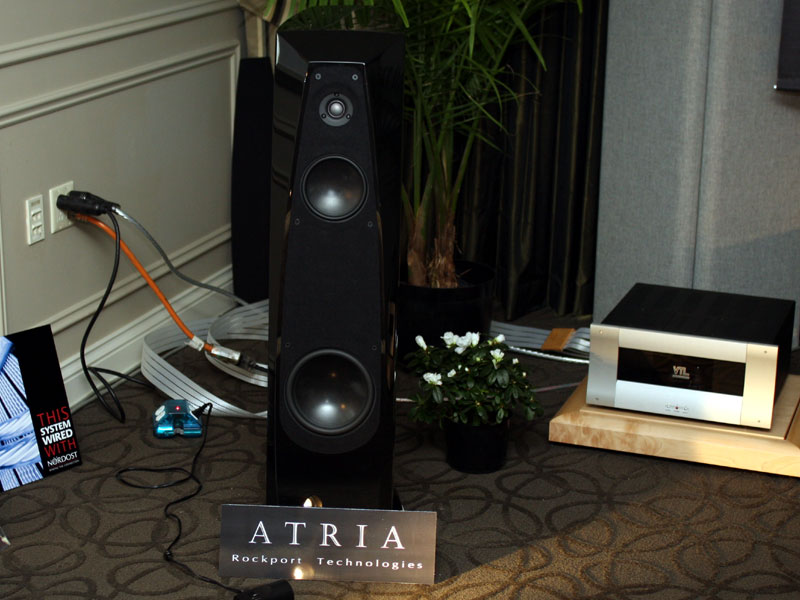 While the Atria ($21,500 per pair) is Rockport's new entry-level speaker, there is nothing compromised about its parts or execution. It is essentially a smaller version of the company's Avior, with a cabinet of equally stalwart construction. Like the Avior, the Atria uses Rockport's 9" carbon-fiber sandwich midrange and woofer, as well as that speaker's Scan-Speak beryllium-dome tweeter. The Atria has only a single woofer, however, and its cabinet volume is roughly half that of the Avior's. It remains a substantial speaker, weighing 150 pounds, and it's luxuriously finished too.
At CES 2012, VTL used the Avior to great musical effect, but the Atria was an even better match for the same room. Like its bigger brother, it has a natural tonality, and it plays with generous authority -- a way of saying that it's an even more accomplished speaker than its price might suggest.