CES & THE Show 2013 • Hot Product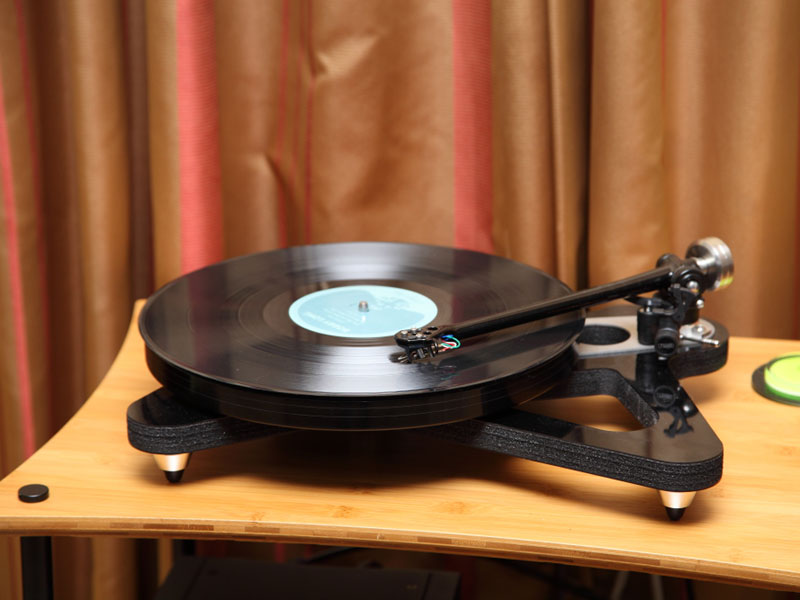 Getting its first showing in the US, Rega's latest turntable, the RP8, takes a radical approach to plinth construction, compared both to previous Rega designs and turntables as a whole. The material that forms the core of the plinth is a military-grade foam, which is extremely rigid yet light. The skeletal chassis reduces weight even further. The RP8 uses the bracing system seen on the RP6 and RP3 but substitutes magnesium alloy for phenolic in the top brace, which ties the tonearm base and main bearing together with maximum rigidity. There are also new clamps at either end of the brace to increase structural integrity further.
The platter is a three-part bonded-glass type with peripheral weighting and Rega's preferred felt mat as an interface with the vinyl. The RB808 tonearm that the turntable is fitted with has a three-point stainless-steel mounting and high-precision bearings -- higher, we're told, than those used for the company's former range-topping 'arm, the RB1000.
The price of the RB8 is $2995, or $3995 with the Rega Apheta MC cartridge.