CES & THE Show 2013 • Sounds & Sights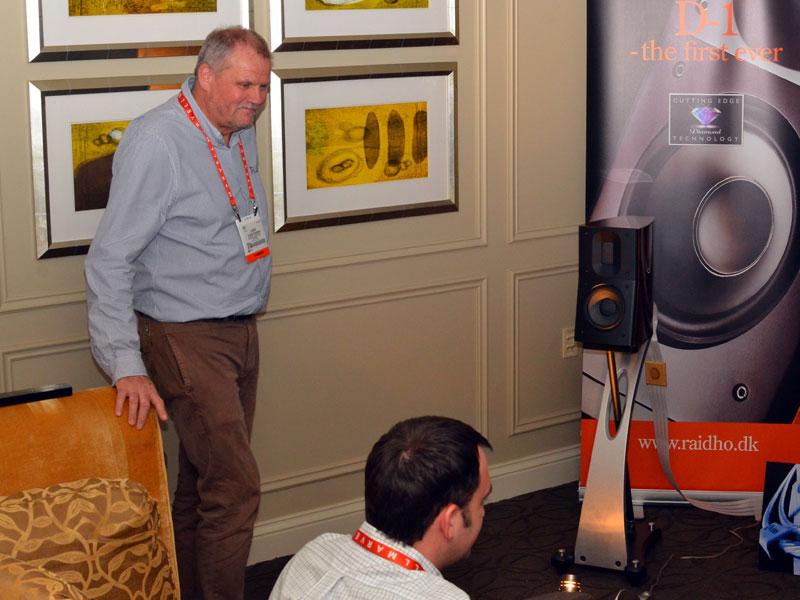 Lars Kristensen (left) demonstrated the newest minimonitor from Raidho Acoustics, the D-1, at CES. All of the new D-series speakers use what Raidho calls "Cutting Edge Diamond Technology," a process that creates a much stiffer cone with a higher first-resonance point. A transparent membrane is formed from processing carbon atoms into a crystalline substance that has the characteristics of commercial diamond. This "diamond" layer is essentially shot onto the driver's cone using a particle accelerator.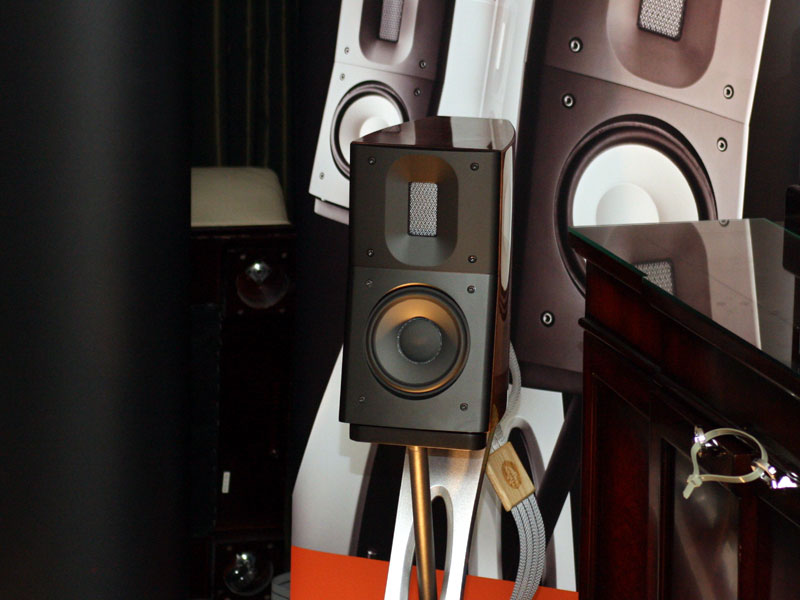 The coating adds significantly to the manufacturing cost, resulting in a retail price of $28,000 per pair for the D-1, which is nearly 50% more than Raidho's similarly sized C1.1. The C1.1 was already one of the stand-mounted monitors to beat, gathering uniformly rave reviews. A comparison of the C and D series should prove interesting. Driven by Jeff Rowland electronics and everything connected with Nordost Odin cables, the D-1 sounded very good indeed.
© The Audio Beat • Nothing on this site may be reprinted or reused without permission.