CES & THE Show 2013 • Hot Product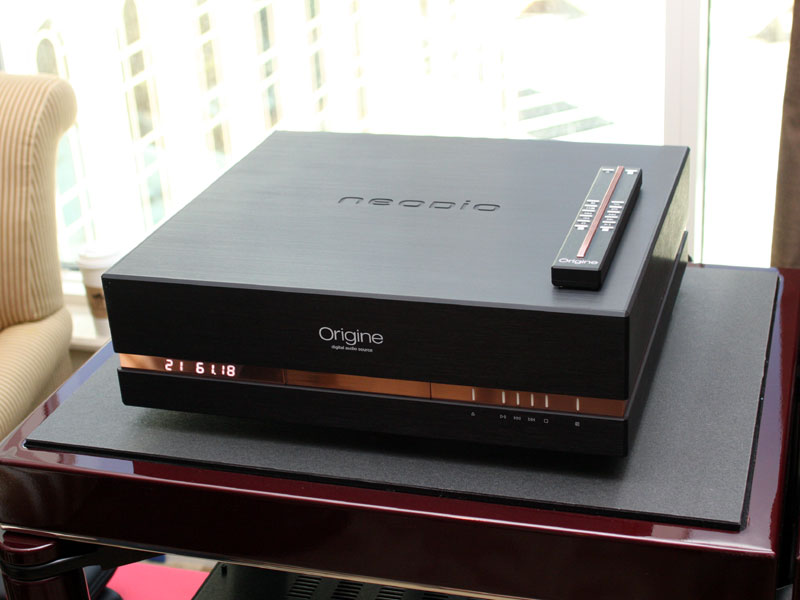 We've become acquainted with the French Neodio digital gear through Lamm's use of the company's DACs and transports in its CES systems. The new Origine is a digital player -- CDs only -- and full-feature 24-bit/192kHz asynchronous USB DAC. Features of this nearly 60-pound, fully balanced unit include a constrained-layer chassis, a custom AC filter, and a quartz master clock. Its mechanism is a modified TEAC DVD-ROM drive. We found the Origine especially agreeable to look at, exuding the luxury that its $27,000 price implies.
It's almost become a cliche to say that a digital product "sounds like analog," but it's very much true of the Origine because of its combination of very high resolving power and abundant ease. Lovely looks and sound.
© The Audio Beat • Nothing on this site may be reprinted or reused without permission.