CES & THE Show 2013 • Hot Product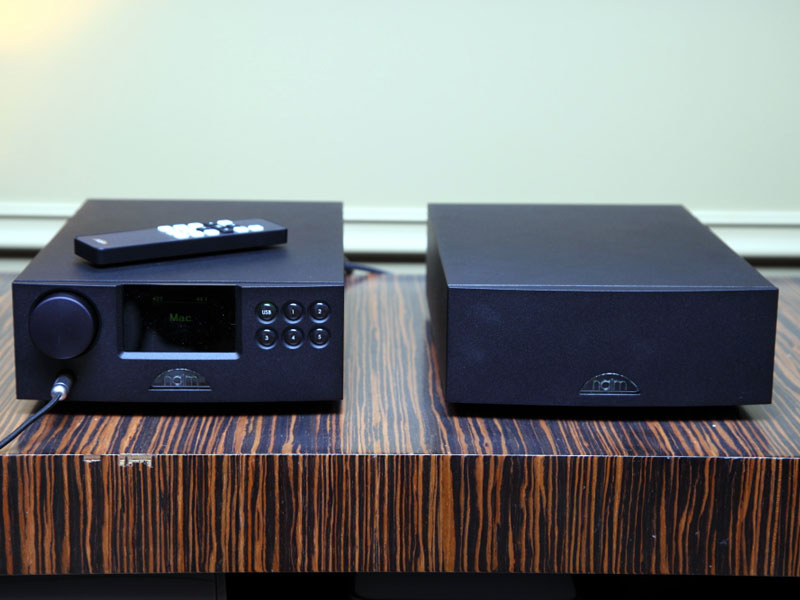 Naim has finally caved in to demand and produced a USB DAC. The DAC-V1 (left) comes in at $2395, around half the price of the full-width Naim Classic Series DAC but with a lot more features. The newcomer has five S/PDIF inputs plus asynchronous USB, along with fixed or variable output. The half-width DAC-V1 can be used as a preamp or a traditional line-level source, and as a headphone amp. It uses a Burr-Brown PCM1791A converter, which will handle data up to 24 bits and 384kHz.
A matching half-width power amp called the NAP 100 (right) has been produced to go with the DAC-V1. This $1295 unit delivers 50Wpc into 8 ohms and doubles that into 4 ohms. It represents the new entry level for Naim amplification.
© The Audio Beat • Nothing on this site may be reprinted or reused without permission.