CES & THE Show 2013 • Hot Product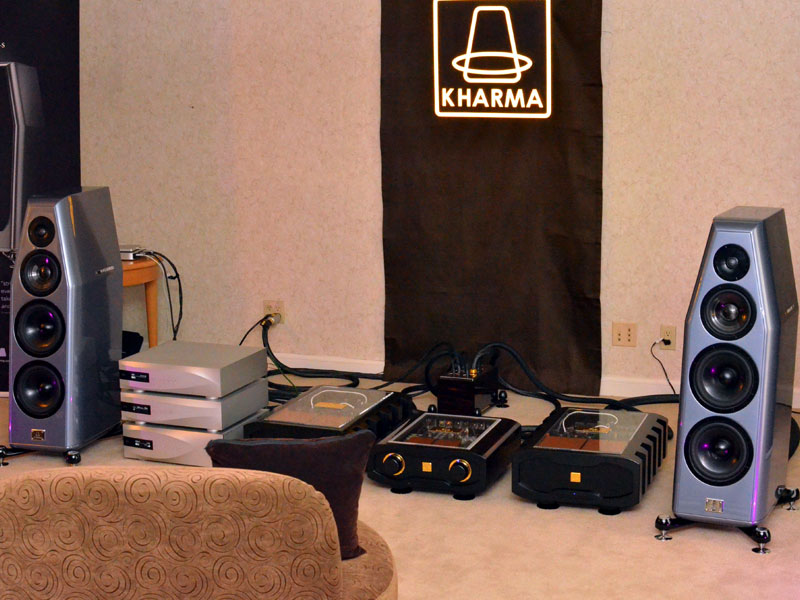 Kharma, the Dutch manufacturer of seductively packaged speakers, electronics and cabling, demonstrated its line of products at THE Show. Kharma is now without a US distributor, and is looking to expand beyond its current base of two US retailers. While its electronics and cabling never caught on in the US, its Ceramique speakers were once popular here and caught the attention of reviewers and consumers for several years.
The new Elegance line appears to be directly descended from the Ceramique. The top-of-the-line Elegance dB9-S ($35,000 per pair) was driven by Kharma electronics, a dCS digital stack as source. The dB9-S has a beryllium-dome tweeter and composite midrange and bass drivers developed by Kharma. The large room was set up to accommodate a crowd of 15 or more, but there was a pretty tight sweet spot in which the dB9-S sounded quite magical.
© The Audio Beat • Nothing on this site may be reprinted or reused without permission.