CES & THE Show 2013 • Hot Product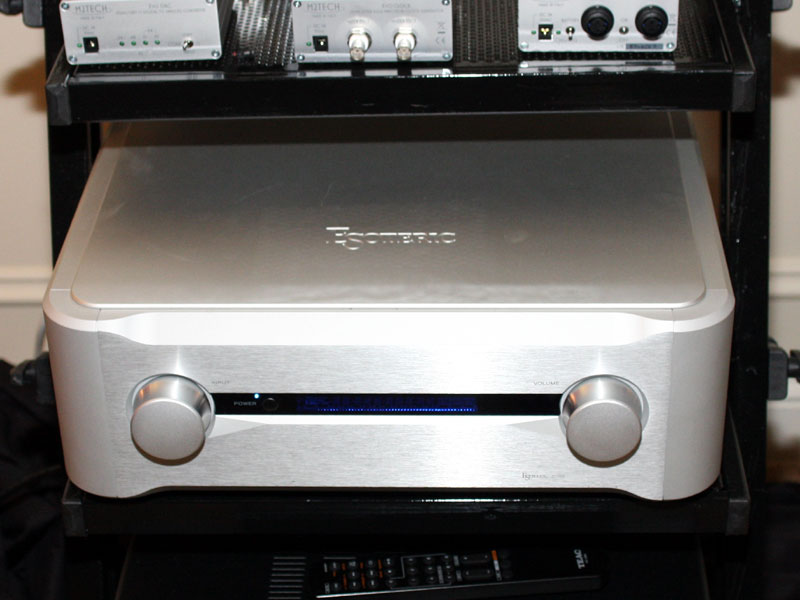 Esoteric debuted two new preamps, the top-of-the-line C-02 ($23,499). . .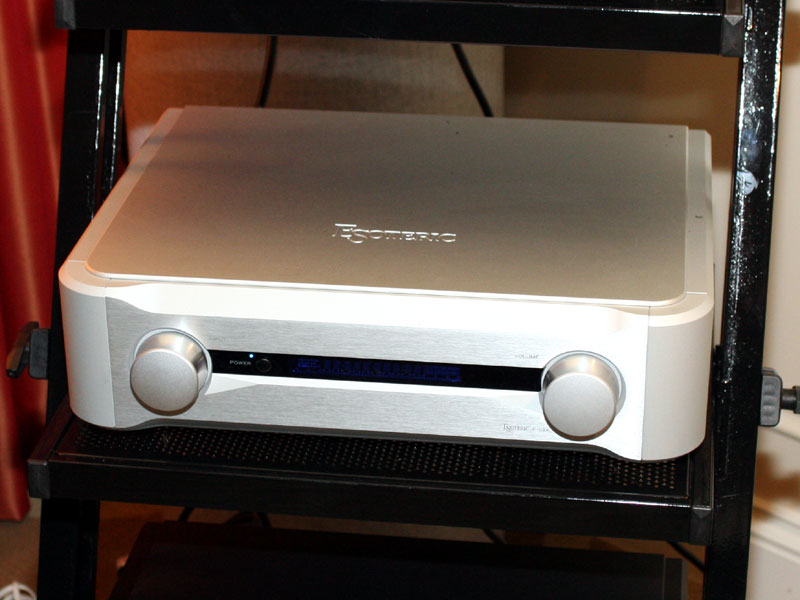 . . . and C-03X ($13,499). Both are dual mono and fully balanced, and both have the vault-like build of other Esoteric products. But, for us, the bigger news in the same room was a pair of TEAC components.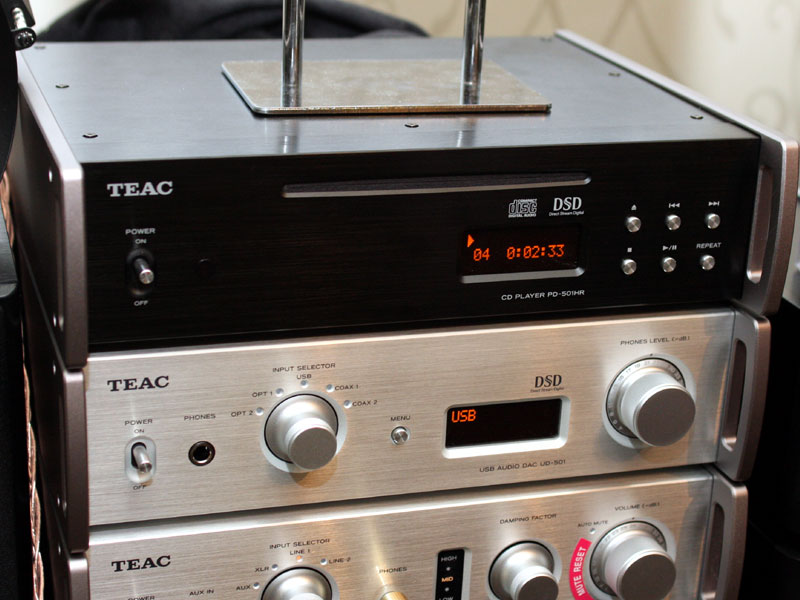 Notice the "DSD" logos on the TEAC PD-501HR transport (top, $799) and UD-501 DAC ($799). While streaming DSD is coming down the audio tracks like a freight train, these two products have already arrived. The DAC, which is fully balanced, can decode 2.8/5.6MHz DSD .DSF files sent to it via its asynchronous USB input, or 32-bit/384kHz PCM via any of its inputs. The transport plays CDs but not SACDs. It will, however, read DVD-Rs and CD-Rs on which DSD .DSF or PCM .WAV files (up to 24-bits and 192kHz) are stored.
How would one create those DSD files here and now? As explained to us, one way would be with a pair of products that TEAC USA offers: the M2Tech Joplin analog-to-digital converter ($2499), which can used to archive vinyl to high-resolution digital, the resulting files converted by and stored on a unit from TEAC's pro division, TASCAM.
If you thought that streaming PCM was the future of high-performance audio, you haven't heard anything yet.