CES & THE Show 2013 • Hot Product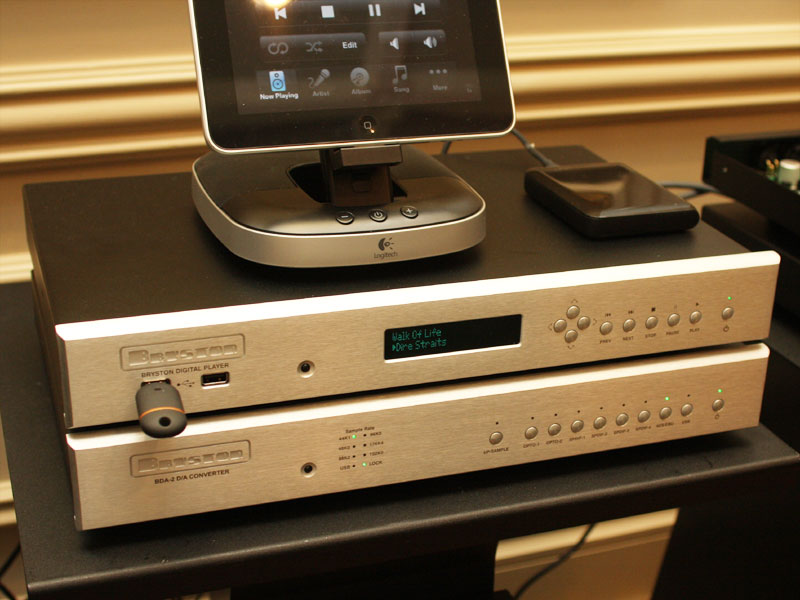 Two years ago, Bryston changed high-performance computer-based audio with its BDP-1. This clever product acted as an interface between storage media and digital-to-analog converter, allowing playback of digital music files without a computer.
At CES, Bryston debuted the BDP-2 (top unit, $2995), which features greater connectivity and processing power than its predecessor. The BDP-2 has eight times the internal memory and three times the processing power of the BDP-1, so large libraries on connected storage media are recognized more quickly. Also new are six USB 2.0 inputs, each of which can be upgraded to USB 3.0 for future compatibility. Like the BDP-1, the BDP-2 supports 16- and 24-bit word lengths and 44.1, 48, 88.2, 96, 176.4 and 192kHz sampling frequencies. Users can access their music via the unit's two-line display and control buttons, but any device that can run a web browser can also be used.
Perhaps the best news is that the BDP-1, which costs $1000 less, remains in the Bryston product line and sounds identical to the BDP-2. So if your music-file library is not large, perhaps stored exclusively on thumbdrives, you don't need the extra processing power of the BDP-2 and don't have to pay for it.