CES & THE Show 2013 • Hot Product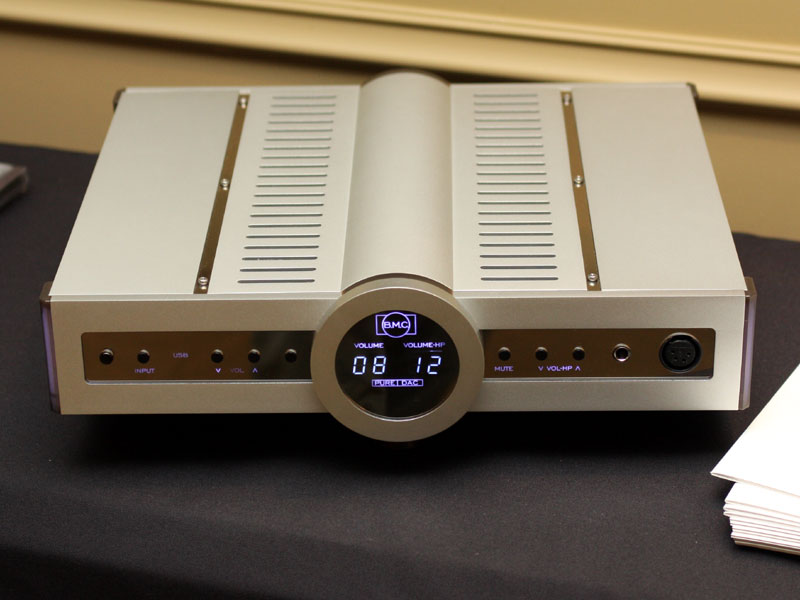 If there were a CES beauty contest, the BMC PureDAC would be among the products vying for the title. It packs a bounty of features into a lovely chassis. It's an asynchronous digital-to-analog converter, a headphone amplifier with both 1/4" and balanced outputs, and a fully balanced digital preamp. Among its smart features are separate volume controls for the preamp and headphone functions. The PureDAC can also work along with BMC amplifiers in the company's unique gain-adjustment scheme, increasing the system's sonic purity.
What might be most remarkable of all is the PureDAC's price: "under $1600" when it begins shipping.
© The Audio Beat • Nothing on this site may be reprinted or reused without permission.