CES & THE Show 2013 • Hot Product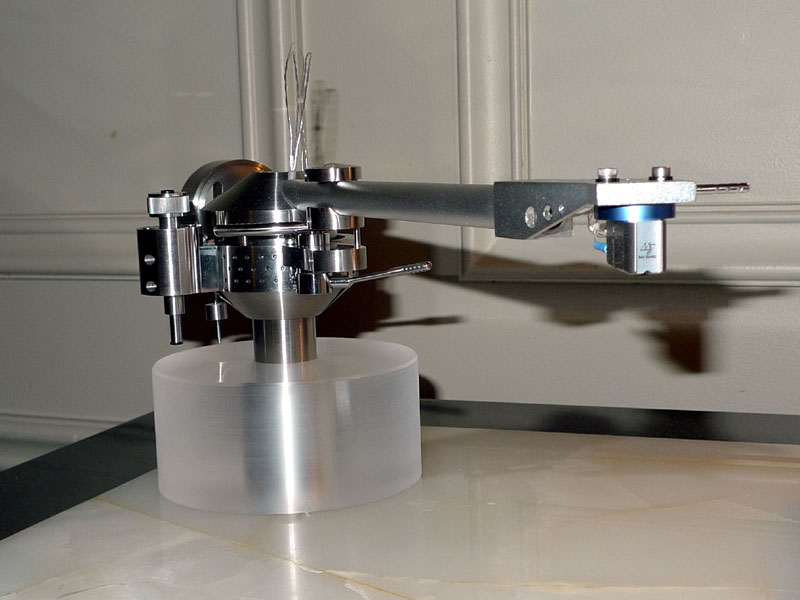 Basis Audio held the coming out party for A.J. Conti's latest tonearm, the Superarm 9, which is constructed with of an ultra-hard nickel-ferrous alloy that mitigates resonance. Its new two-piece counterweight setup makes it easier to dial in and lock in tracking force, and its anti-skate mechanism is built with dual ABEC-7 ball bearings. Also unique are the reinforced headshell, the armwand resonance-damping scheme, the wiring harness and the internal wiring. In case you're wondering, the Basis Vector 'arm remains in production.
The Superarm 9 appears to be a shining tour de force of high-precision engineering, but this comes at a healthy price: $14,000.
© The Audio Beat • Nothing on this site may be reprinted or reused without permission.