CES & THE Show 2013 • Hot Product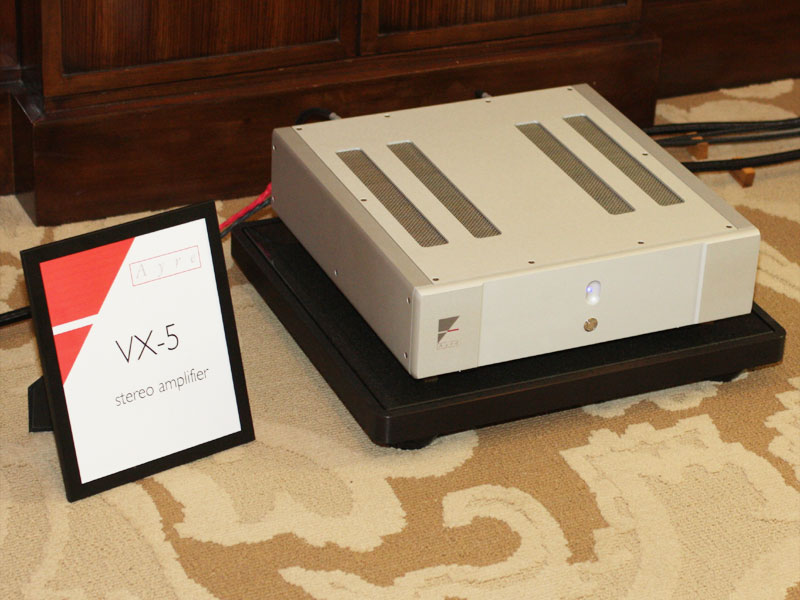 Ayre's new VX-5 stereo amp was shown in preliminary form, so pricing is not yet set, although it will be "around $8000." The amp outputs 175Wpc and features a completely new output stage, both of which help create the VX-5's "more powerful sound," according to Ayre.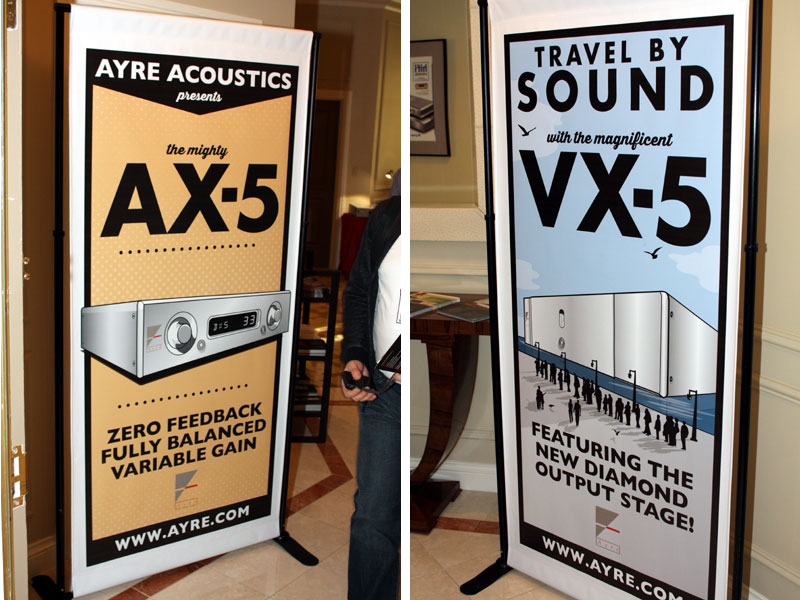 At the RMAF, Ayre decked out its room in mid-century style. Keeping the nostalgia theme, Ayre's signage for CES was inspired by vintage travel posters.
© The Audio Beat • Nothing on this site may be reprinted or reused without permission.