CES & THE Show 2013 • Awards
by Marc Mickelson | January 09, 2013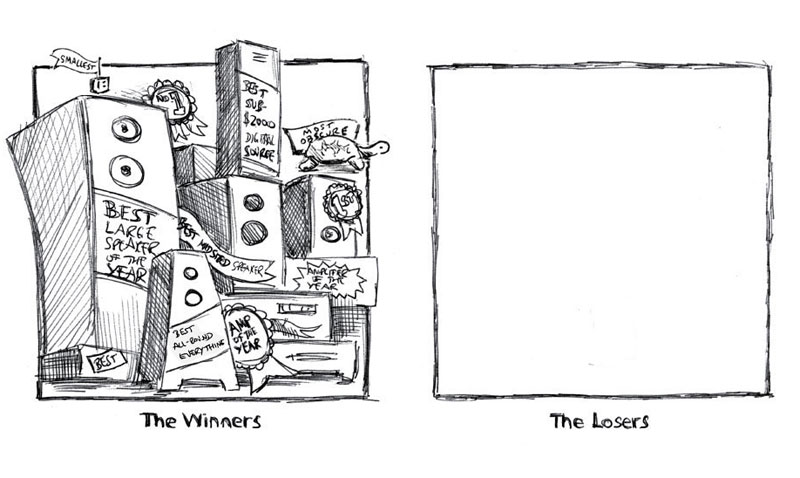 It seems rather obvious to us that audio publications -- print and online -- give away too many awards. At the end of each year, high-end audio begins to resemble a little-league team for which every player gets a trophy, sometimes for a dubious "achievement." It is for this reason that we present only two awards that reflect The Audio Beat's areas of emphasis: audio equipment and music.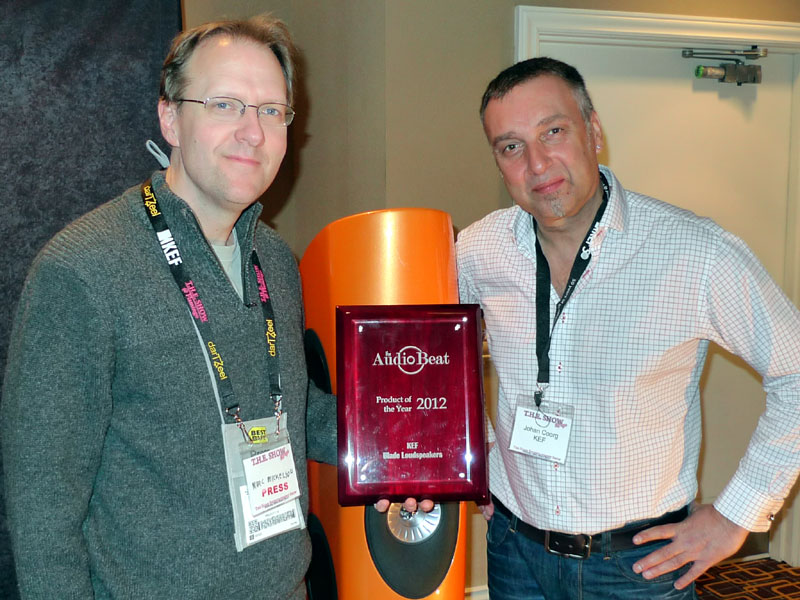 All that said, we actually had a tie in 2012 for Product of the Year. Johan Coorg of KEF (right) accepts the award for the Blade speakers from Marc Mickelson. . . ,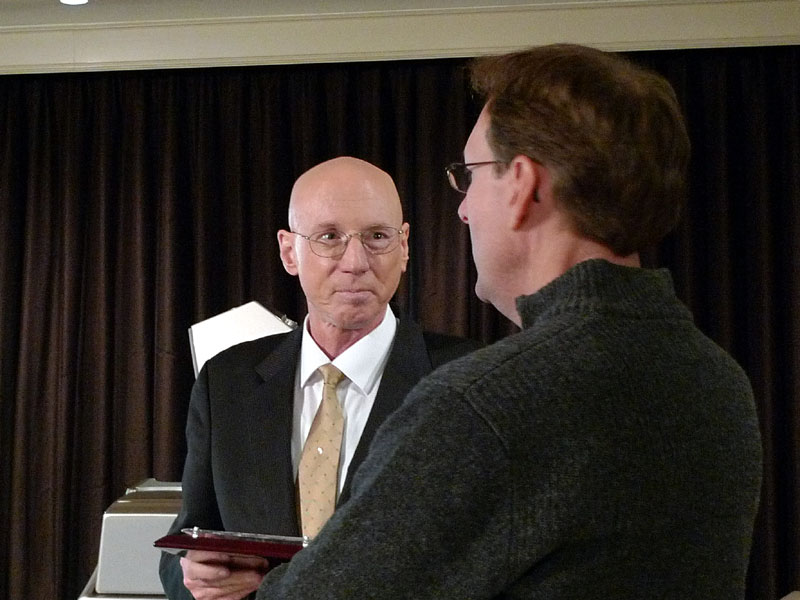 . . .sharing the honor with Wilson Audio, which won for the Alexandria XLF. David Wilson accepts the award from Marc.
For music, Speakers Corner's Decca LPs were an easy choice. Speakers Corner not only used the true master tapes in the creation of its reissues, but also the actual equipment with which so many of the original pressings were created. Along with this, Decca engineer Tony Hawkins cut the lacquers. The results speak for themselves.
We congratulate all of the winners -- of our awards, that is.