CES & THE Show 2013 • Hot Product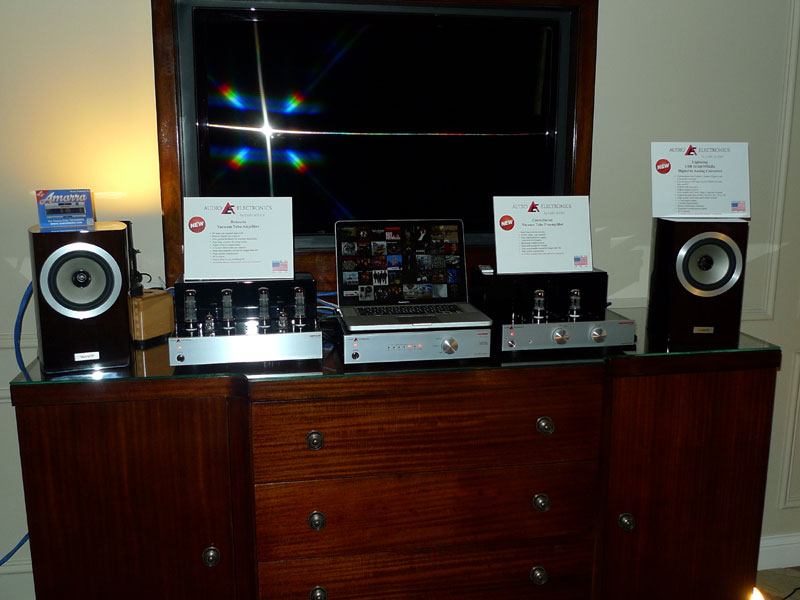 Cary Audio revived its Audio Electronics brand to premiere a new line of affordable and directly marketed components. Included are the Hercules tube power amp (left, $1895), the Constellation tube preamp (right, $1495) and the Lightning DAC (center, $1295). Each unit is built at the Cary factory in North Carolina.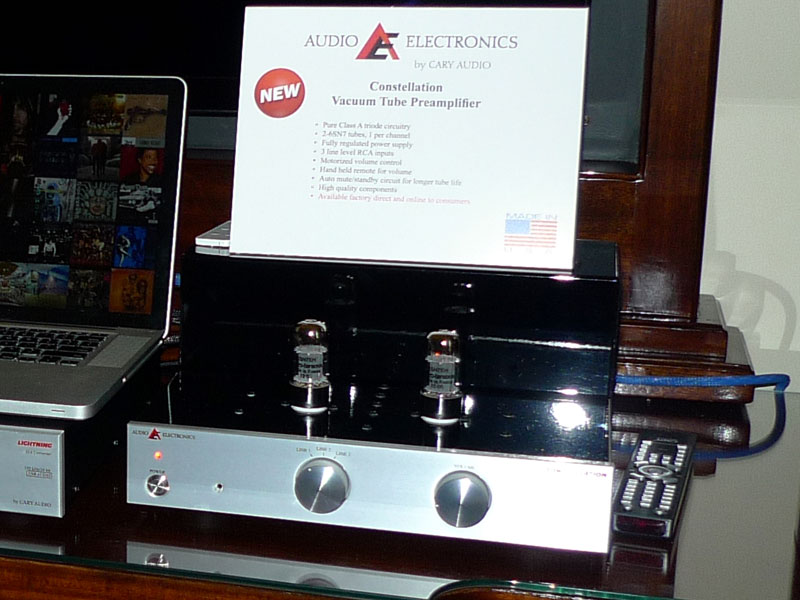 Through not in the same class as the big Cary gear, when coupled with a pair of Tannoy Precision 6.4 speakers, the Audio Electronics separates formed a system that sounded clear and open yet displaying classic tube warmth and the sweet, romantic character of the amp's EL34s. Add in the ubiquitous laptop and it's a sweet little dorm system for under $5000.
© The Audio Beat • Nothing on this site may be reprinted or reused without permission.