CES & THE Show 2013 • Hot Product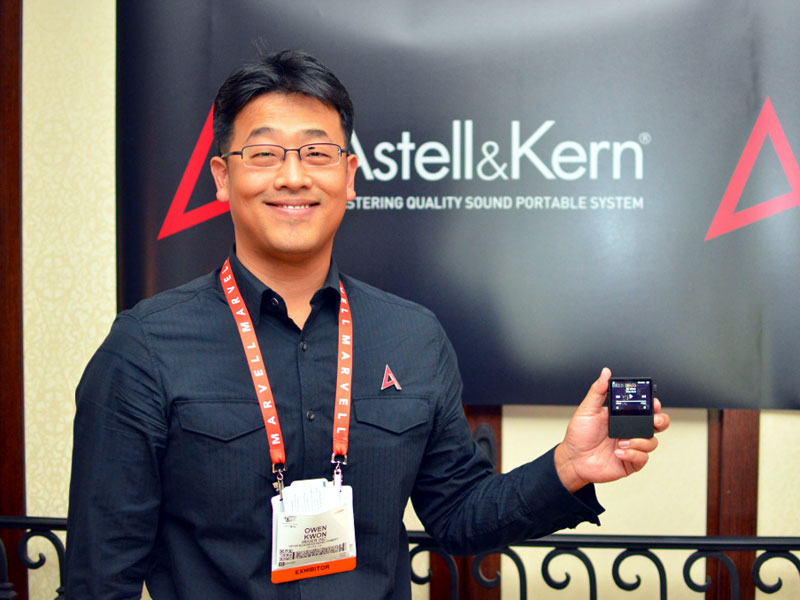 iRiver was a name synonymous with MP3 during the early days of digital downloads and portable music, but the onslaught of wizardry from Apple left iRiver behind. The US company was shuttered, while the Korean parent company soldiered on. Now iRiver is back, re-entering the world market with a portable digital player fashioned to deliver what they style "Master Quality Sound," or in lay terms 24-bit/192kHz playback. The player is branded as the Astell & Kern AK100 ($699). The new device is small and very nicely built, with its brushed-aluminum case and touchscreen for navigating through stored music, which can be installed either via thumbdrive, micro SD cards or via an optical cable from a computer or CD player. It employs a Wolfson WM8740 DAC and has 32GB internal memory with two card slots, each capable of holding an additional 32GB of memory.
In comparison to the DAC in the iPhone (each unit held a CD download of Miles Davis's Kind Of Blue), the AK100 sounded far superior. It has a built-in amplifier adjustable via a knob on the side. It produced enough gain to drive Ultrasone headphones.
Pictured holding the device is Owen Kwon of iRiver.