CES & THE Show 2012 • Hot Product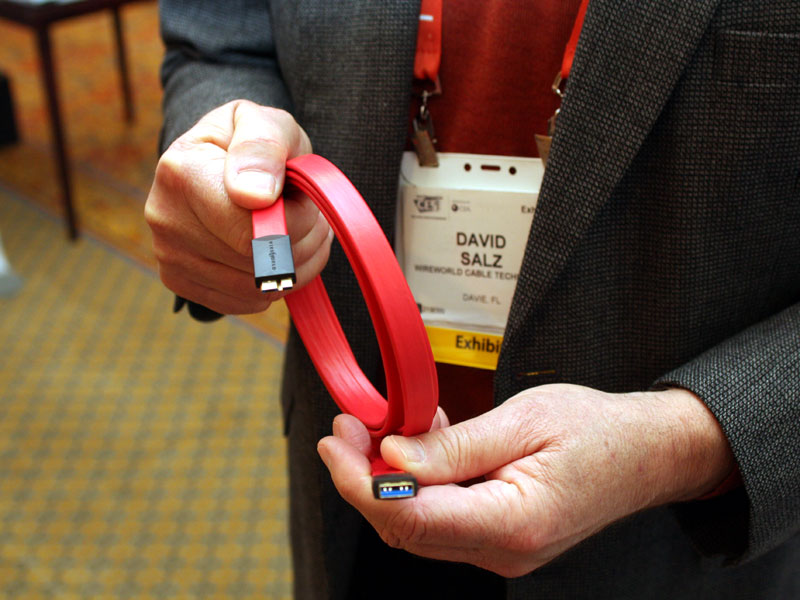 Wireworld thinks that it may have the world's first upgraded USB 3.0 cable. The Starlight USB 3.0 ($119.95/meter length) uses a dozen silver-coated-copper signal conductors and offers throughput up to 5 gigabytes -- perfect for outboard solid-state drives. As Wireworld president David Salz explained, you can immediately tell a USB 3.0 cable by its blue upstream connector.
© The Audio Beat • Nothing on this site may be reprinted or reused without permission.