CES & THE Show 2012 • Hot Product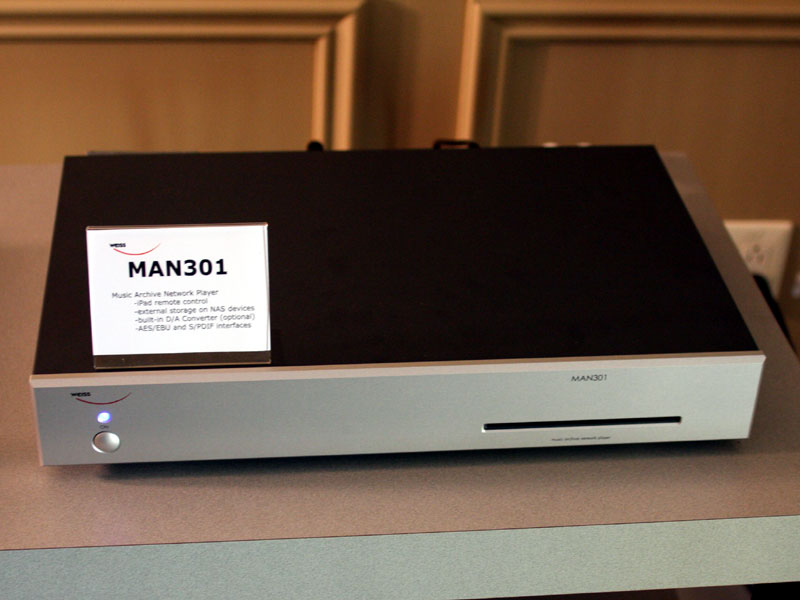 A typical setup utilizing the Weiss MAN301, which its maker calls "a music archiving and playback system," will include an external hard drive for storage and an iPad for control. The unit itself rips CDs and downloads music files from the Internet or accesses them from a connected drive. Playback is through its optional digital-to-analog converter or via an external DAC.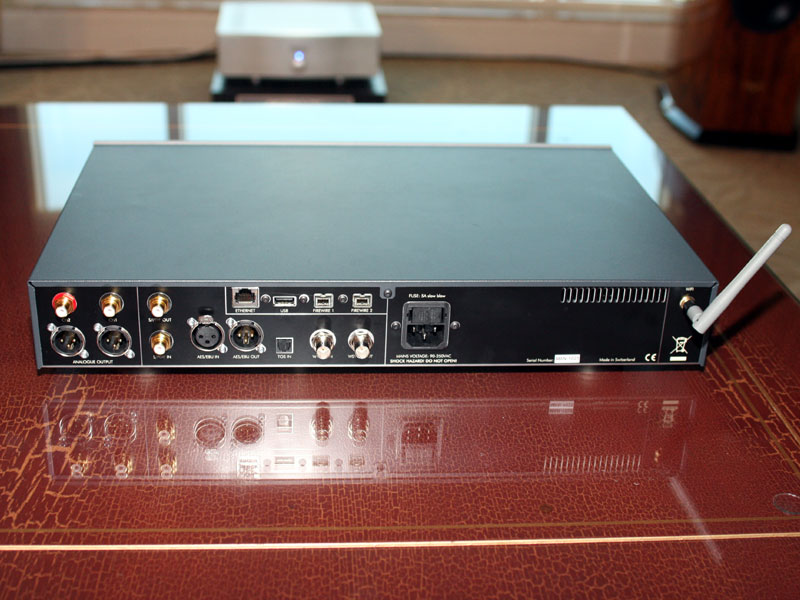 Inputs and outputs are profuse and include Ethernet and dual FireWire, along with single-ended and balanced analog outputs if the unit is purchased with internal DAC, which is said to be slightly better than Weiss's DAC202. The MAN301 without internal DAC costs $9000, and the unit with DAC costs $12,000.
© The Audio Beat • Nothing on this site may be reprinted or reused without permission.