CES & THE Show 2012 • Sounds & Sights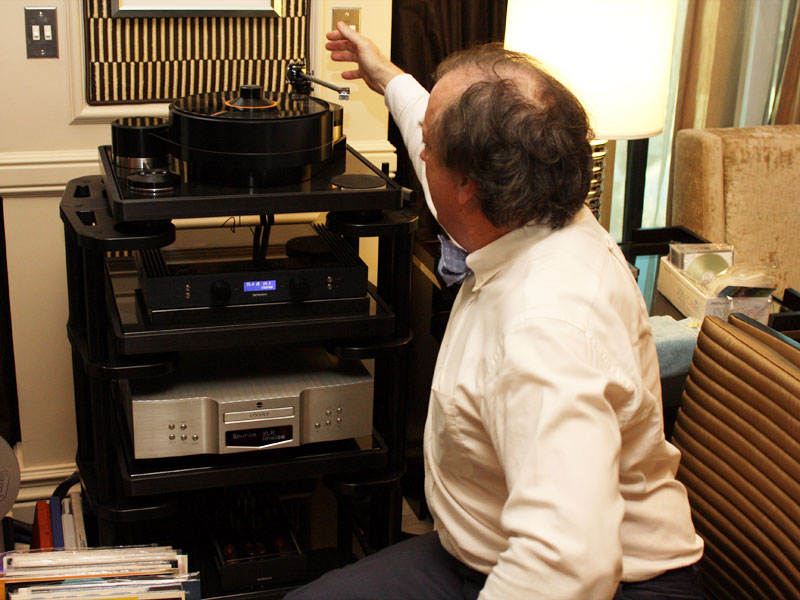 News flash! Vinyl continues to claw its way back into the mainstream, despite a challenge from digital downloading. Philip O'Hanlon of On A Higher Note cues up a Lou Reed record on one of the Brinkmann turntables that he distributes. . .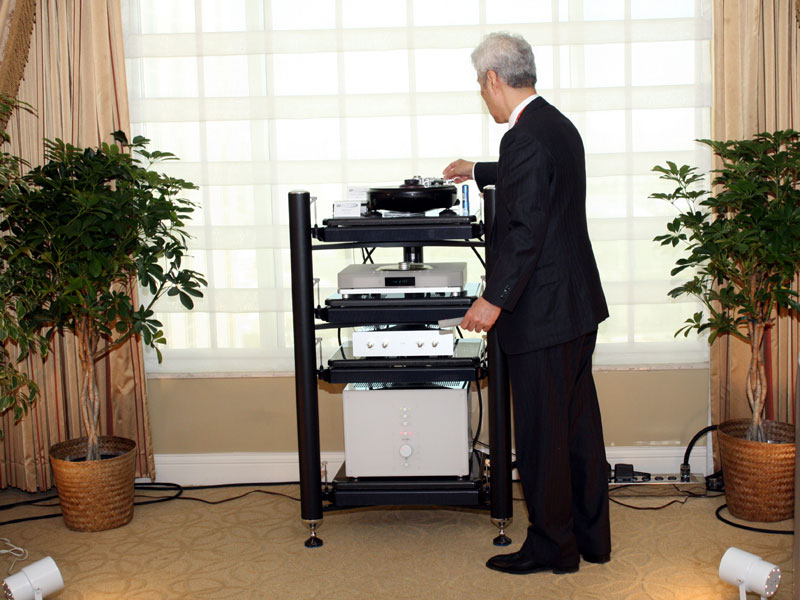 . . .while Kazutoshi Yamada of Zanden Audio does the same with a Bob Dylan LP on a Grand Prix Audio Monaco 1.5 turntable.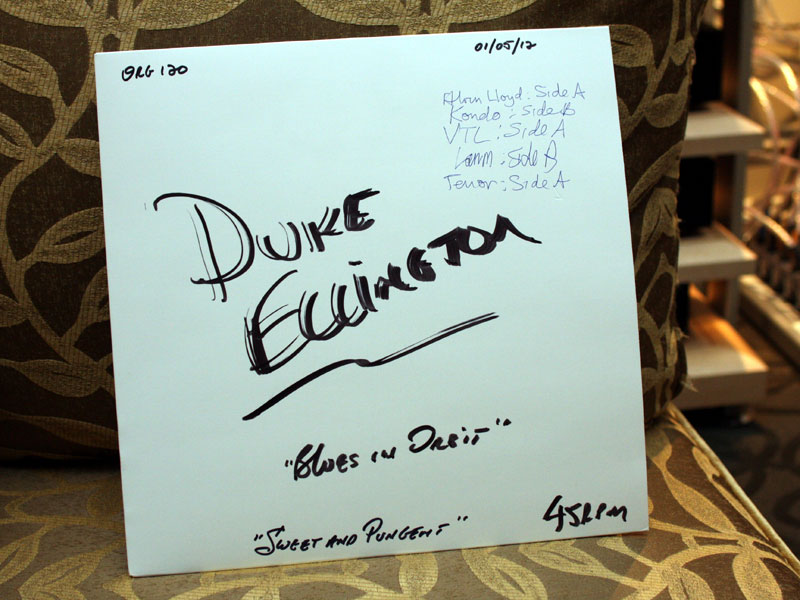 Finally, one of the true delights of attending CES is every once in a while getting to hear a rare recording. The one shown above, a lacquer of an upcoming Original Recordings Group 45rpm release, qualifies in spades. A lacquer is only good for about five plays on each side before the groove is ruined, and this one, whose annotations in the upper-right corner indicate that it had already been played three times on each side, was reaching the end of its useful life. Luckily, we were able to hear it in the VTL room before its music -- which is about as close as possible to what's on the master tape -- was gone forever.