CES & THE Show 2012 • Hot Product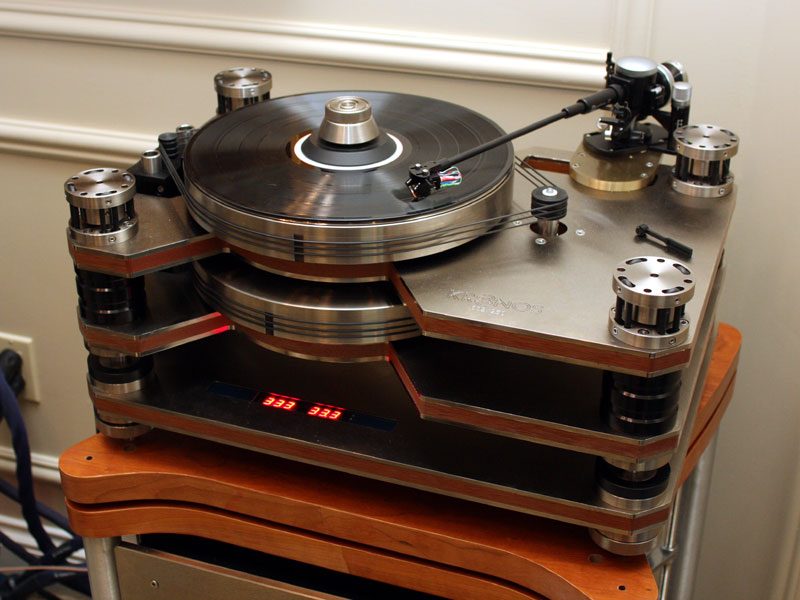 Limited to a run of 250, the Kronos Turntable (no alphanumeric model designation) reassesses key elements of any turntable: the suspension, platter, motor and materials. The Turntable's suspension and dual platters work in concert to eliminate torsional forces -- the inclination of a turntable's plinth or frame to rotate with the platter. Kronos's solution involves both a multi-element suspension system and a second platter that rotates in the opposite direction of the main platter to cancel its energy. The Turntable uses Swiss-made DC motors that make real-time speed adjustments based on information optical sensors receive from the platters. In terms of materials, it's easy to see all of the machined aluminum, but sandwiched between these plates is a composite material similar to Bakelite.
Perhaps most surprising is the cost of all this forward thinking: $28,000 -- not cheap by any means, but when you see and hear the Kronos Turntable, you'll think it must cost much more.
© The Audio Beat • Nothing on this site may be reprinted or reused without permission.