CES & THE Show 2012 • Hot Product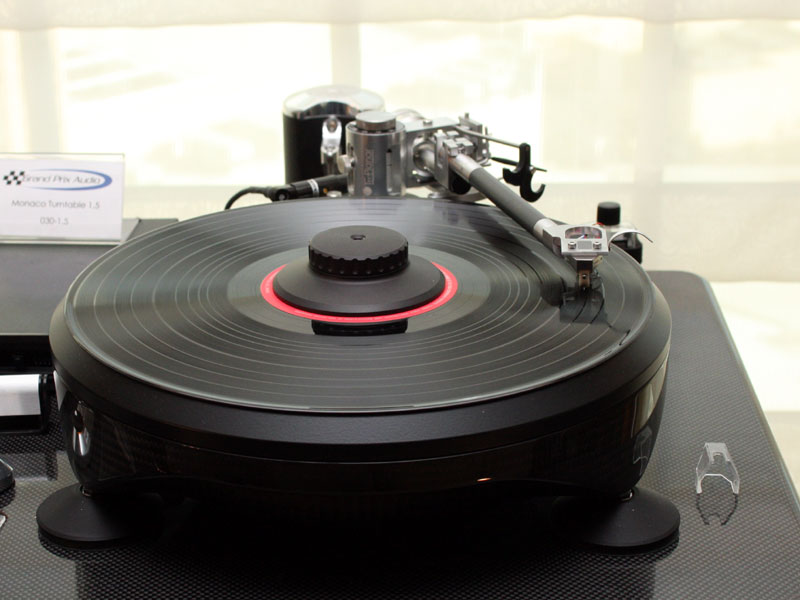 Two aims of the Grand Prix Monaco turntable ($23,000 without tonearm) are speed accuracy and low noise. New encoder technology, revised software programming, and new materials have made the latest version of the 'table, 1.5, a notable improvement over the original. Features of this direct-drive turntable include a computerized controller that monitors speed "thousands of times each revolution," a plinth fashioned of carbon fiber, a floating platter, an internal flywheel, and a oil-suspension bearing. We especially like its sleek less-is-moreness, a minimalist form reminiscent of the company's namesake -- a grand prix racer.
© The Audio Beat • Nothing on this site may be reprinted or reused without permission.