CES & THE Show 2012 • Hot Product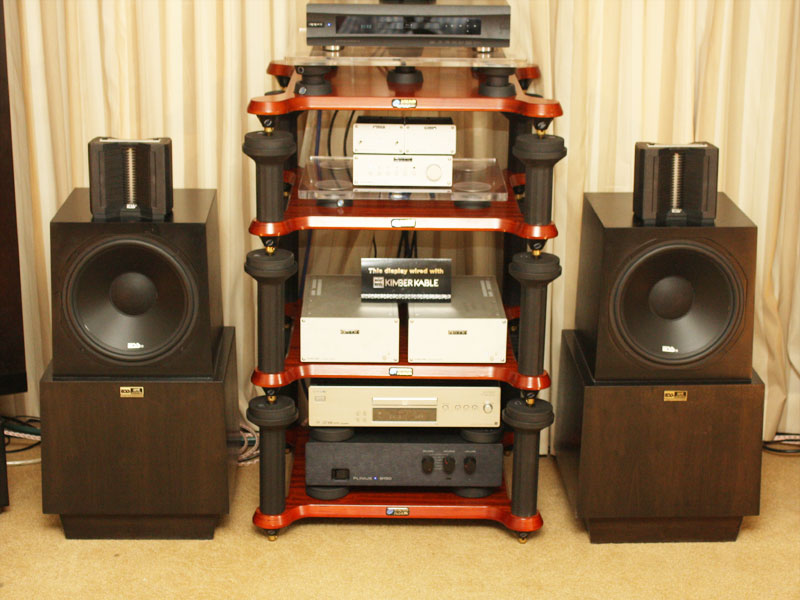 ESS Laboratories is a venerable audiophile name whose distinguishing feature was -- and still is -- the Heil Air-Motion Transformer, an esoteric driver with a double-sided diaphragm and very wide lateral dispersion. While many past ESS speakers used of this driver, the new speaker pictured above will jog the memories of audiophiles. The new ESS AMT Limited Edition marries an extra-large Air-Motion Transformer with better vertical dispersion than the original driver to a "faster" 12" paper-cone woofer with rubber surround. Perhaps the most remarkable things about the speakers are that they are made completely in the US and cost a surprisingly reasonable $4500 per pair.
© The Audio Beat • Nothing on this site may be reprinted or reused without permission.