CES & THE Show 2012 • Hot Product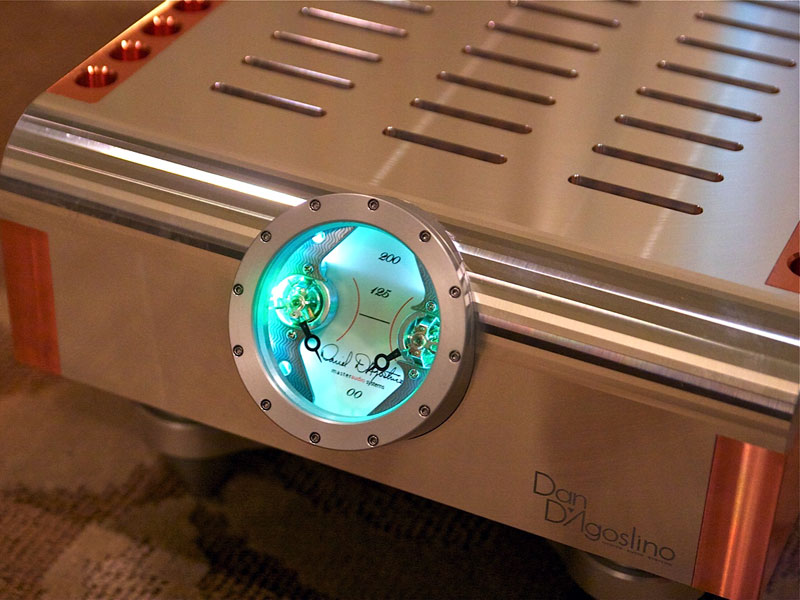 Dan D'Agostino has clearly had a busy year. His Momentum monoblocks have been joined by a 200Wpc stereo version in the same chassis but with a double-needle meter on the front panel. The stereo amp is upgradeable to mono operation -- once you have saved up for the other channel. The price of the Momentum Stereo is $25,000.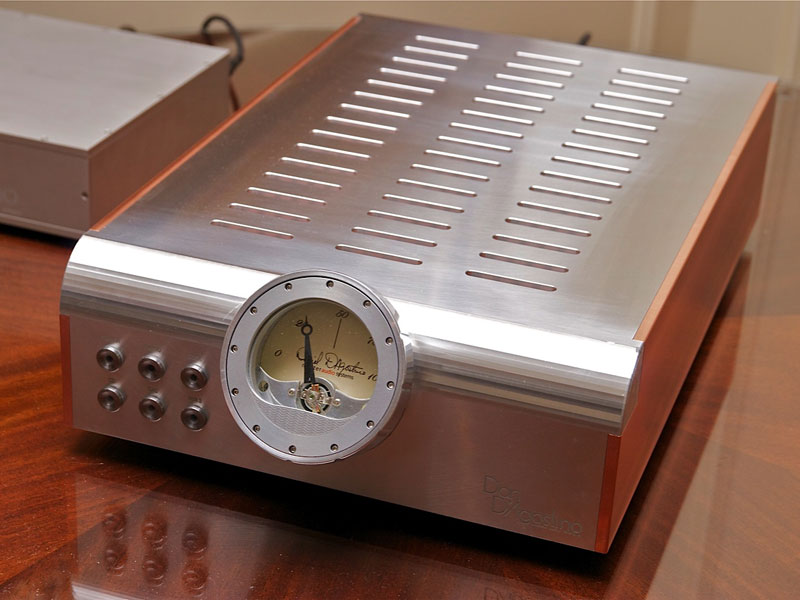 A prototype of the Momentum preamp was on static display, and once again it opts for aluminum-and-copper construction. However, on this occasion the distinctive circular meter has a rotating outer ring -- or "a big knob with a hole in it," as Dan put it -- that controls level, the needle in the dial offering a visual cue to the same thing. It's an all-analog design with only balanced inputs and outputs and dual-mono construction. The price will be $28,000.

Dan mentioned a digital preamp with streaming capabilities when we spoke to him last year, but this is still in the pipeline, as is a multifunction integrated.
Finally, for those who like a bit more visual contrast, the Momentum amps are now available in anodized black, which looks very striking against the polished copper.
© The Audio Beat • Nothing on this site may be reprinted or reused without permission.