CES & THE Show 2012 • Hot Product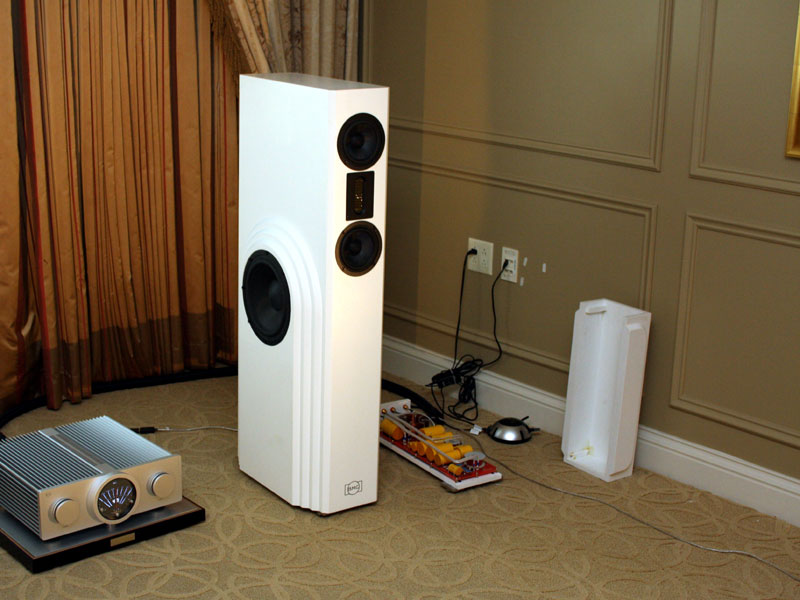 BMC's full-system approach takes a big step forward with the company's first speaker, the 240-pound Arcadia ($36,300/pair). As with BMC electronics, the Arcadia has some clever and well-implemented features. First, it is a. . .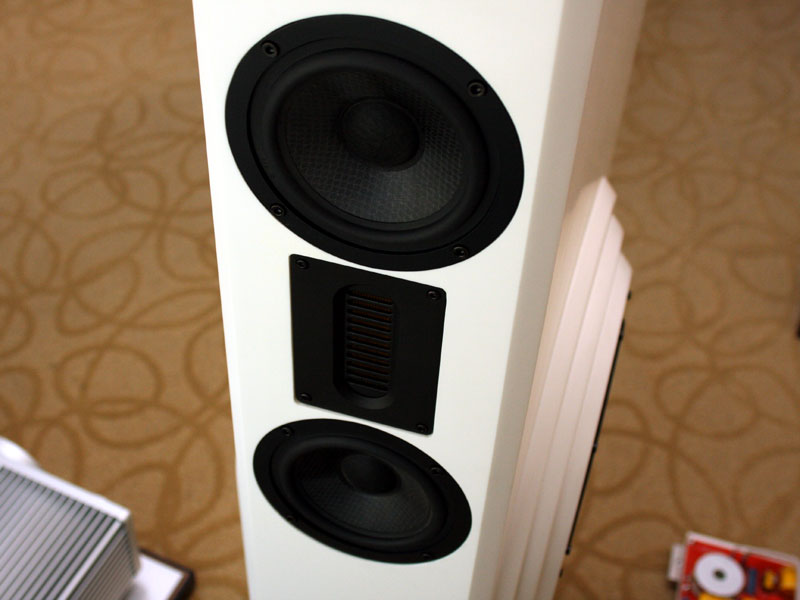 . . .a mirror-imaged bipolar design with the same driver complement front to back and side to side. Its cabinet material is a ceramic-like compound, some of whose panels are cast instead of machined and then chemically welded together, fusing them into a solid piece. The 11" side-firing woofers and 6" midrange drivers all have very stiff honeycomb Kevlar cones, and the Air-Motion Transformer tweeters are said to have true 105dB sensitivity.
The Arcadia also has an outboard crossover that uses many custom parts. The speaker will be available in a variety of colors, each of which is mixed into the material before the cabinet is made instead of painted on afterwards.
© The Audio Beat • Nothing on this site may be reprinted or reused without permission.