CES & THE Show 2012 • Hot Product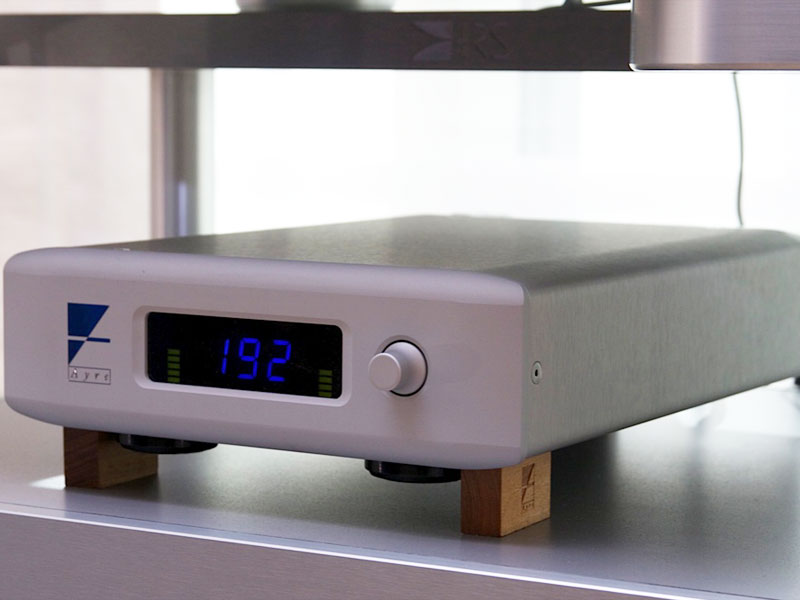 Charles Hansen, founder and designer for Ayre Acoustics, must have a good vinyl collection, because his was the only company at the show that was actively recording vinyl to PC whilst ostensibly demonstrating its hardware. Ayre's new baby, the QA-9, is an analog-to-digital converter with USB output; it can convert incoming signals up to 192kHz. At $3950, it looks like an essential tool for any vinyl lover who wants to make his or her music collection more accessible -- and portable. And as the guys were demonstrating, this is something that can be done whilst you're listening to the album, so long as your PC is connected. They were using their own turntable and Pure Vinyl software to record to one of the many MacBook Pros at the show.

Ayre has recently taken on new design talent in the form of Allan Clark who created the impressive CP-800 digital-to-analog preamp, among other products, for his previous employer, Classé. If the USB input on the CP-800 is any indication, we would be very surprised if Ayre didn't have another killer USB DAC in time for CES 2013.
© The Audio Beat • Nothing on this site may be reprinted or reused without permission.