CES & THE Show 2010 • TABlog
by Marc Mickelson | January 11, 2010
CES 2010 presented me with a unique and beneficial opportunity that no other CES has. At the show, I was able to hear a tremendous amount of equipment that I've recently reviewed and had in my system, enabling me to compare what I heard in Las Vegas to my published -- or soon to be -- impressions.
The Zanden Audio electronics used at CES, along with Wilson Audio Sasha W/P speakers ($26,950/pair), were the exact same units I lived with. I am close enough to drive to Las Vegas, so I hauled the Model 9600 mono amps ($51,975 each), Model 3000 preamp ($17,250), Model 2000P CD transport ($30,250) and Model 5000S DAC ($18,250) with me. I also have a pair of Sasha W/Ps in my system right now, although I didn't get to hear the Zanden electronics with the speakers before I left for Las Vegas. I will be correcting that once I am back home.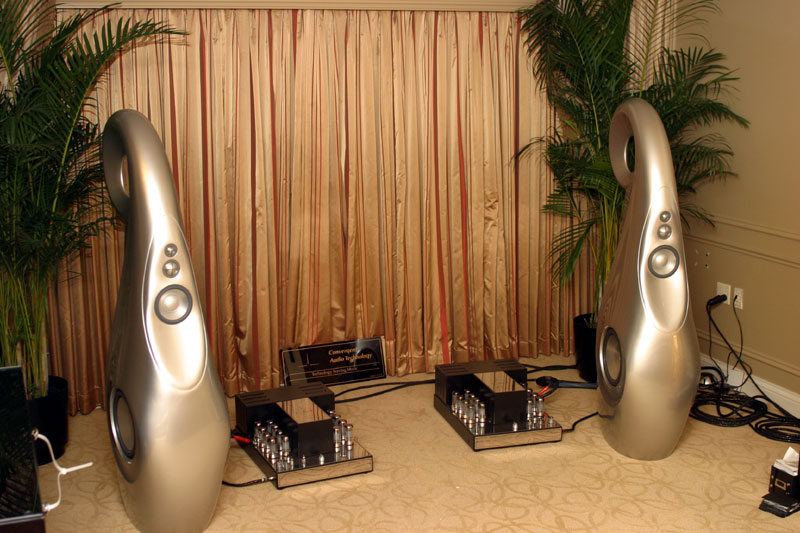 The next review I will be writing is of the Vivid Audio G1 Giya speakers ($58,000/pair, but set to increase soon), and, once again, I had the same units for review as those at CES, where they were used with Convergent Audio electronics. I had a feeling that the two brands would work very well together -- wide-bandwidth electronics with wide-bandwidth speakers -- and I was right. The room was definitely too small for the speakers, whose bass can tax even large spaces, but the general signature of the speakers remained intact, although the midrange was a bit fuller and better fleshed out than with my reference Lamm hybrid amps.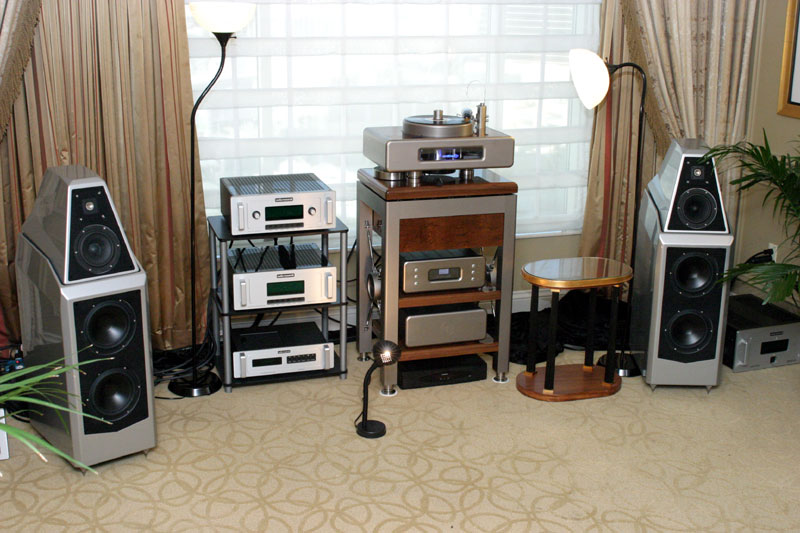 Perhaps one of the reasons I liked the system that featured the Continuum Caliburn turntable ($150,000) so much was the use of Audio Research electronics and Wilson Audio Sasha W/P speakers. I have an Audio Research Reference 5 preamp ($11,995) and Reference Phono 2 phono stage ($11,995) at home, as well as the Reference CD8 CD player ($9995) I just reviewed.
While the variety of equipment on display at CES is vast, it's always good to hear a few products whose sound you know, just to recalibrate your hearing in a vastly different environment. Each of the systems that used "my" equipment sounded generally as I expected. I will soon get to experience another slice of CES at home, as a pair of Tidal Contriva Diacera speakers ($73,200) just fit into my minivan for the trip to Arizona.