CES & THE Show 2010 • Sounds & Sights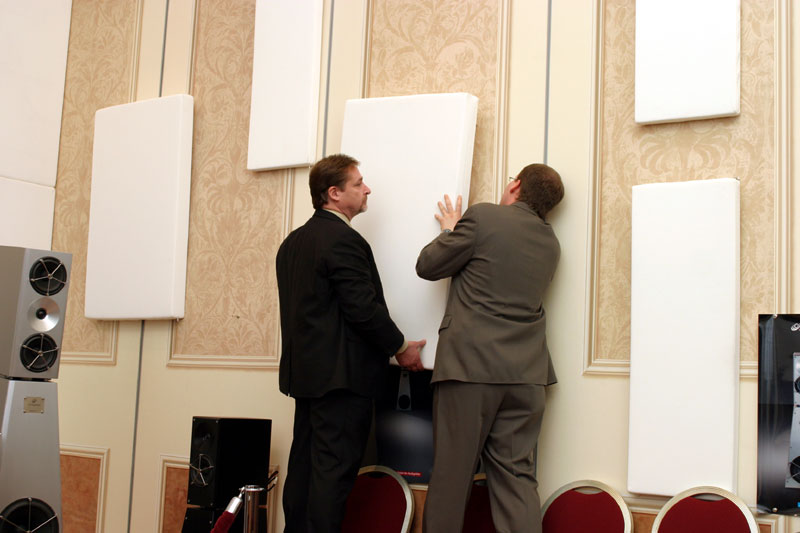 Even after the show has begun, adjustments are still being made. Here, Dick Diamond (left) and Yoav Geva of YG Acoustics hang absorbers on the walls of their demo space -- as the music plays.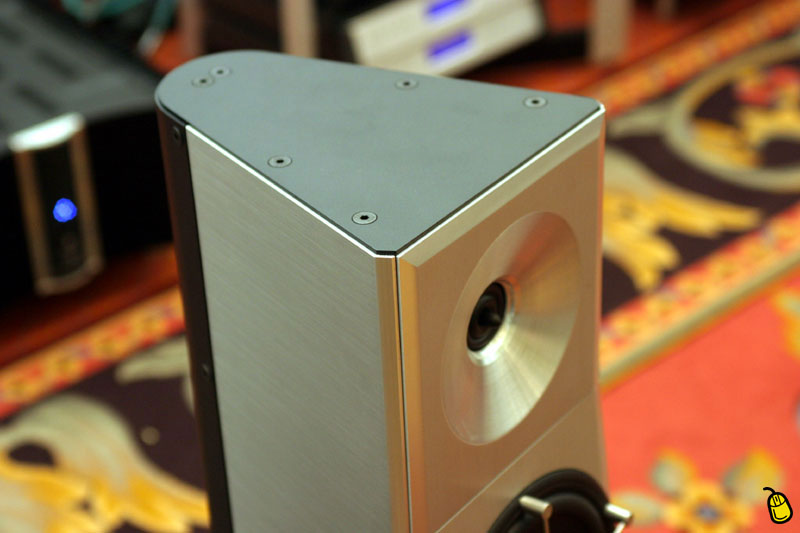 In addition to demonstrating their larger speakers, Yoav and Dick were debuting the Carmel ($18,000/pair), the company's smallest and least expensive speaker to date. We were curious about the differing materials used for the cabinet, but they were the same material -- aircraft-grade aluminum. The black panels are painted instead of anodized, giving the Carmel a two-toned look.
© The Audio Beat • Nothing on this site may be reprinted or reused without permission.