CES & THE Show 2010 • Sounds & Sights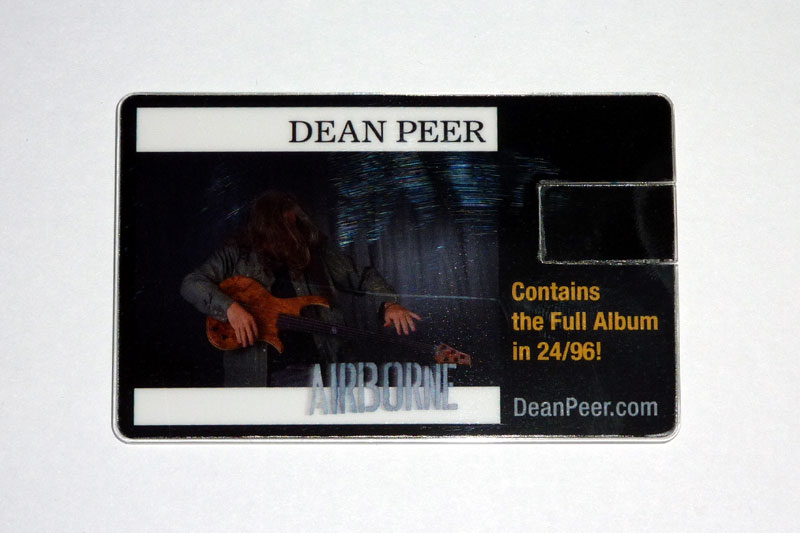 As much as you may think otherwise, you never know what or who you will encounter at an event as big as CES.
The first time we saw Joe Harley, who has his feet in both the equipment and music realms, as vice president of AudioQuest and a principal of Music Matters, he was excited to show us what initially appeared to be a neat bit of promotional ephemera. What it turned out to be...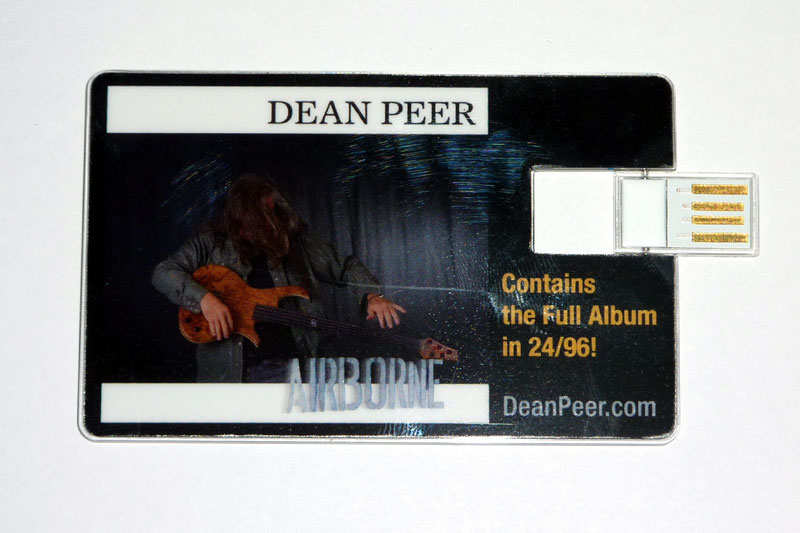 ...was a credit-card-sized memory device for storing digital music.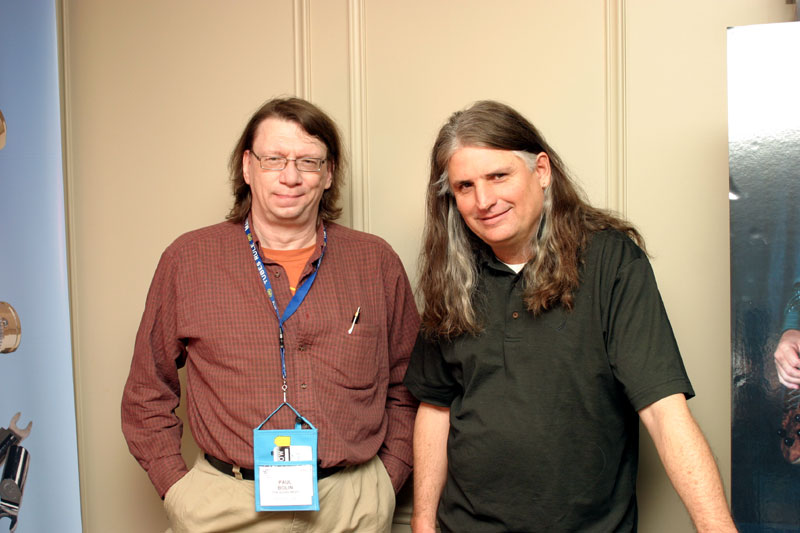 A few days later we were standing at the elevators in the Venetian, when a fellow walked up to us. Seeing our badges, he remarked about The Audio Beat and then asked if he could send us a CD for review. He also mentioned that the CD was available in high-resolution format on a memory card, at which point we told him about the one we had seen a few days earlier.
"That's my recording," he remarked.
"You're from the label?" we asked.
"No, I'm the musician. Dean Peer."
Paul Bolin (left) is a bassist and was anxious to have his picture taken with "one of the gods," as he referred to Peer. Look for coverage of Airborne on The Audio Beat later in the year.