CES & THE Show 2010 • Sounds & Sights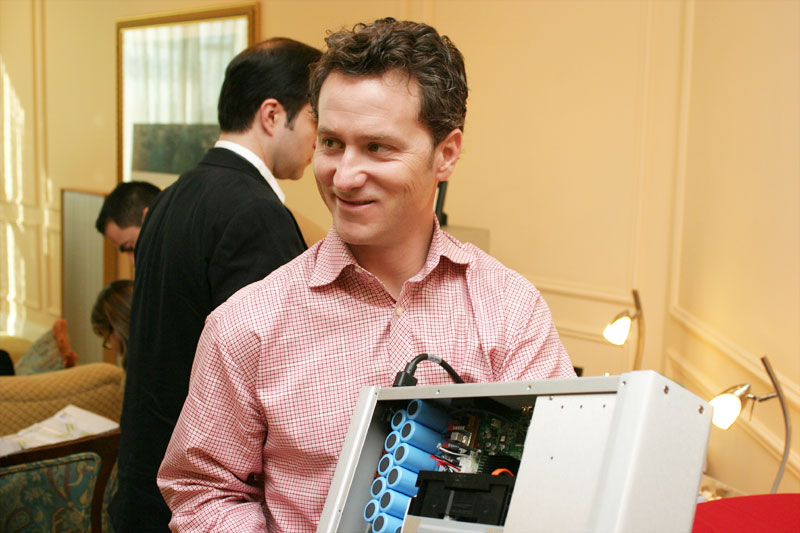 Ayre Acoustics' Steve Silberman plays spokesmodel for the cameras.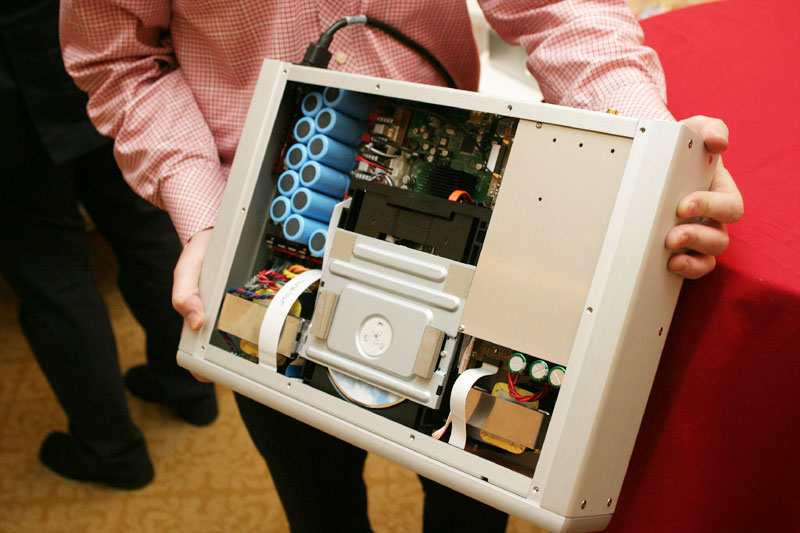 He shows off the DX-5, which is Ayre's jam-packed true universal audio/video player. "Put a disc in it and it will play it," they proclaim, meaning that the DX-5 will play CD, SACD, and DVD-A on the audio side, along with DVD-V and Blu-ray for video. It is also a USB DAC, so you can connect a computer or music server to it. It will begin shipping next month at a cost "around $10,000."
© The Audio Beat • Nothing on this site may be reprinted or reused without permission.