CES & THE Show 2010 • Best of Show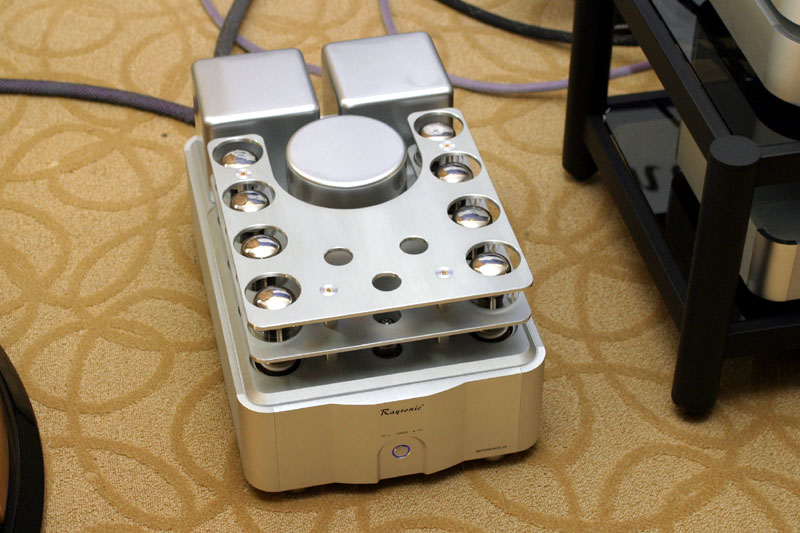 The Raysonic brand name has broken out of the pack among China-manufactured audio products, perhaps because the owners reside in Canada and therefore have a foothold in North America. The new Reference 23 ($9990/pair) is more powerful and physically bulkier than other Raysonic amps. It uses eight KT88s to produce 100 watts. We're not fond of the prominent tube protector, but we understand why its use is necessary at an audio show.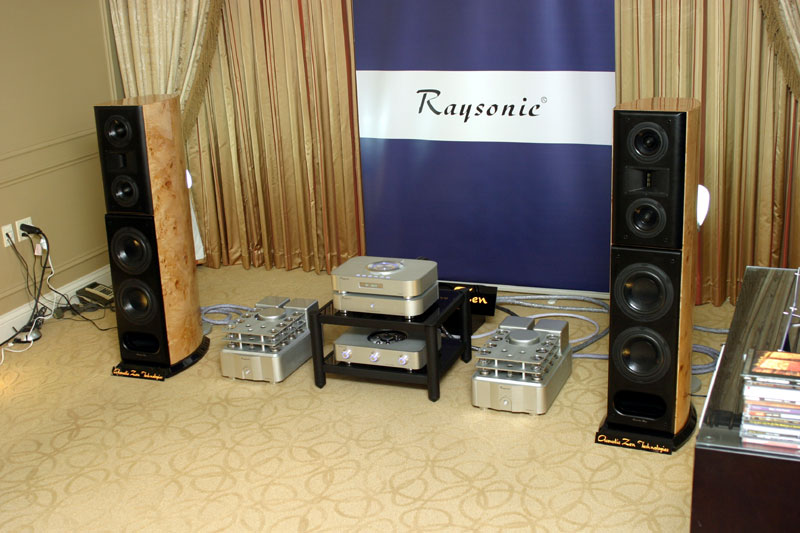 A pair of Reference 23s drove Acoustic Zen Crescendo speakers ($14,000/pair). Other Raysonic products in use were the C200 preamp ($2890) and CD228 CD player ($4200). All cabling was from Acoustic Zen.
What impressed us most about this system was its delicacy and hint of sweetness amidst a very spacious soundstage. Other Raysonic amps have sounded immediate to the point of forwardness, but the Reference 23s seems to have harnessed the immediacy without putting the soundstage in your lap. We're very intrigued by the CD228, a tubed, fully balanced, two-chassis CD player. Look for a TAB review of it sometime in 2010.