CanJam 2010 • Sounds & Sights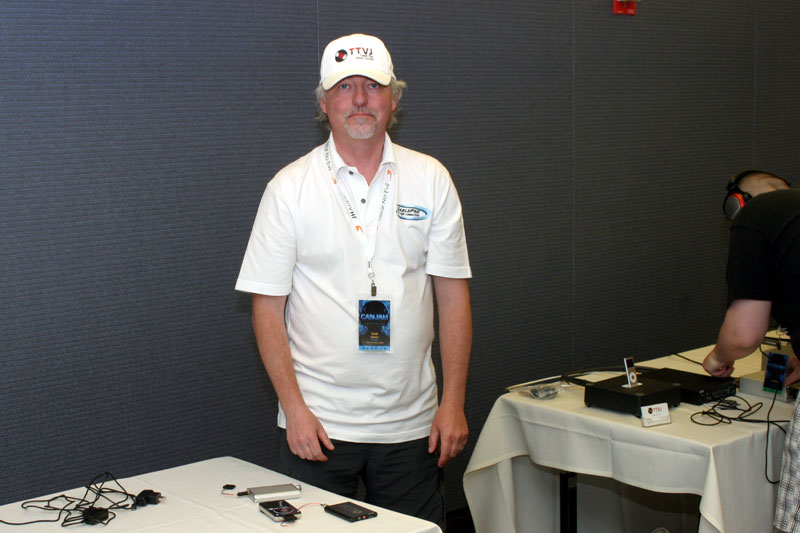 A few awkward products notwithstanding, portable record players were an unfulfilled dream during vinyl's heyday, but Todd Green, aka Todd the Vinyl Junkie, resurrected the idea with a system he brought to CanJam.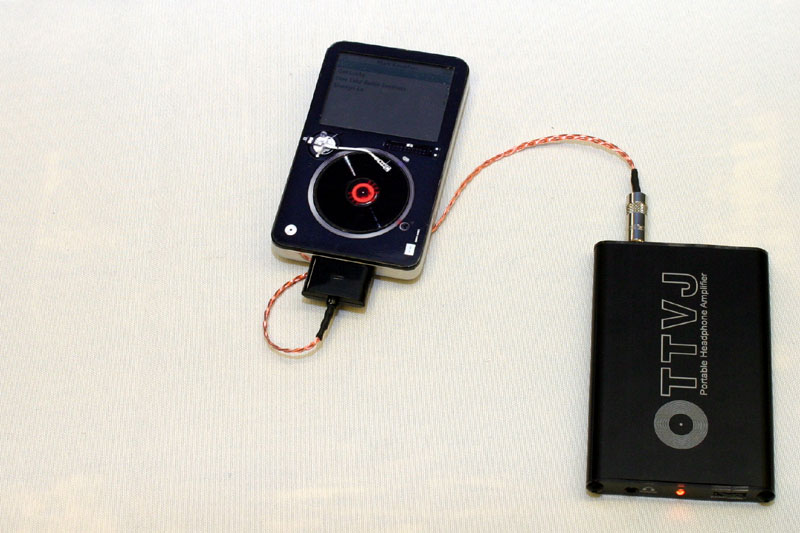 Todd ripped digital recordings of LPs to his iPod, which he connected to one of his TTVJ Portable headphone amps ($349), which has gained the nickname "the Slim." It boasts an original and intelligent feature: an LED that changes color with the output level, giving users an easy-to-see loudness indicator. The Slim is also available with an onboard DAC for $449.
© The Audio Beat • Nothing on this site may be reprinted or reused without permission.