CanJam 2010 • Sounds & Sights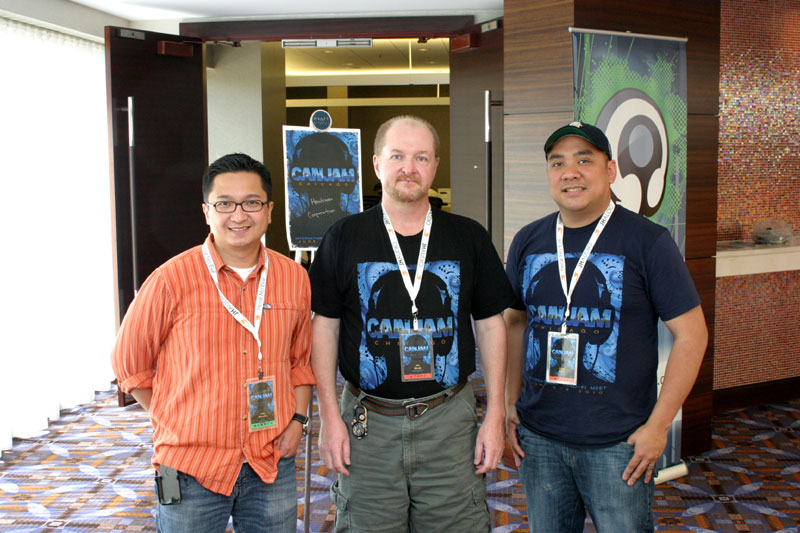 An event like CanJam takes a tremendous amount of planning and organization, and these three fellows are mostly responsible for it all. On the left is Jude Mansilla, the founder of www.Head-Fi.org, which is the sponsor of CanJam. Head-Fi is rather different from other online forums. It's a fundamentally respectful place to interact with people who care about music and sound. Center and right are Head-Fi members Jim Novak and Ryan Clarin. Thanks, guys, for putting together such a well organized and truly sociable event.
© The Audio Beat • Nothing on this site may be reprinted or reused without permission.