t's hard to overstate the significance of Wilson Audio's original WAMM loudspeaker system in the establishment and shaping of high-end audio. Along with Infinity's IRS, it was a product that broke new ground in terms of ambition, execution, bandwidth and price. These two speakers, more than any other products, came to define the high end. So for Wilson to revive the WAMM moniker is no small thing.
But the world has changed considerably since 1981, when the original WAMM shattered the price ceiling and set new expectations. Wilson's current products are not even in the running for The World's Most Expensive Speaker title, and as a consequence of that, along with tantalizing glimpses of a new WAMM that suggested that it is more evolution than revolution, it was impossible (indeed, irresponsible) to ignore the suspicion that this might simply be an exercise in price engineering of the kind so prevalent in the audio industry, building a product to hit a price point and reestablish the brand at the top of the market.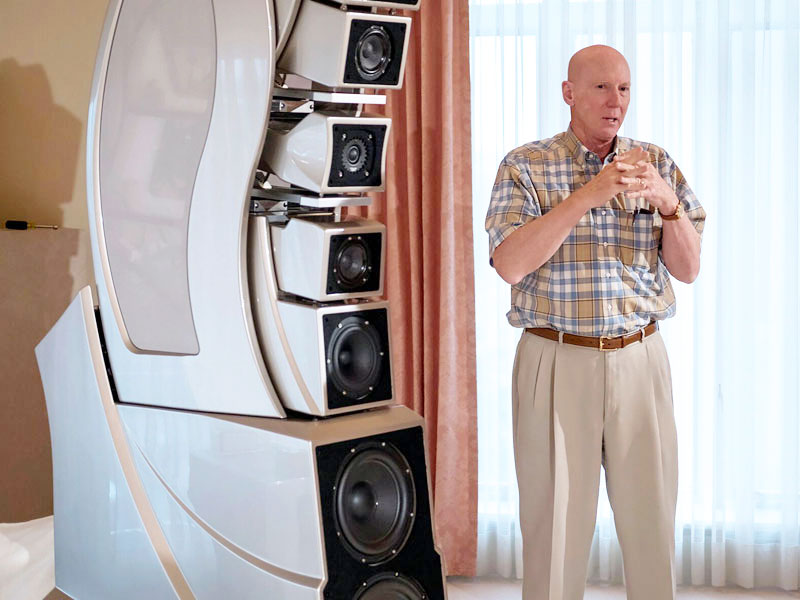 With that in mind, I made an early resolution to come to the new WAMM free from expectation (or pre-publicity), something that was made considerably easier as, entirely by chance, Dennis Davis and I happened to be at Wilson Audio just as the decision was made to finally present the new product, albeit in advanced-prototype (or "P2") form. This is how I walked into Dave Wilson's listening room to meet the new WAMM Master Chronsonic ($645,000/pair), devoid of expectation but armed with a healthy skepticism. After all, there's only so many ways you can stack up a heap of separate boxes, no?
Well, no is the word. Wilson's new flagship is as intricate in execution as it is striking in appearance. Anybody wondering how the company was going to justify three times the price of the Alexandria XLF ($210,000/pair) for a speaker that's conceptually similar and not much bigger need only take one look at the WAMM MC. Gone are the spikes, ladders and ramps that position and angle the speaker modules in precise steps relative to each other. In the WAMM MC, the five upper modules are continually adjustable using a complex gearing system that allows incredibly precise control of wave launch and the time domain. The curved side panels are a combination of skeletal aluminum, proprietary X material and a new composite dubbed W material (W for WAMM). Cutouts allow access and reveal the mechanical workings inside in an aesthetic touch reminiscent of the glass back plates that reveal the complications of high-end watches -- and help explain the Master Chronosonic subtitle that's been added to the new WAMM.
If my skepticism was shattered by the new model's appearance and construction, even that didn't prepare me for the musical performance. Anybody who has experienced a Dave Wilson demo will know just how meticulous he is when it comes to presentation. But for our visit he simply hadn't had time to develop a full program, so after three tracks (two from CD and one on vinyl) it was open house and the chance to play anything we'd brought with us. With familiar music, the results were simply staggering, with a breathtaking sense of presence, dimensionality and acoustic coherence. No speaker system that I have ever heard comes close to re-creating the original event as convincingly as this one. A speaker like the Living Voice Vox Olympian captures the sense of presence and energy like no other, but the WAMM MC's combination of bandwidth, resolution and temporal accuracy re-creates the recorded acoustic with a natural ease that is uncanny and utterly unforced, placing you at (within) the original event. That temporal and spatial precision combined with the system's overall sensitivity makes for a beautifully scaled and expressive presentation, but the thing that really got to me was this speaker's natural perspective. Performers weren't just the size that you expected them to be; they were in exactly the right place too. But more than that, move back in terms of seating position (Dave Wilson's room offers three rows of seats) and the balance between direct and reflected energy alters exactly as it does in the concert hall -- and I've never heard a speaker system do that.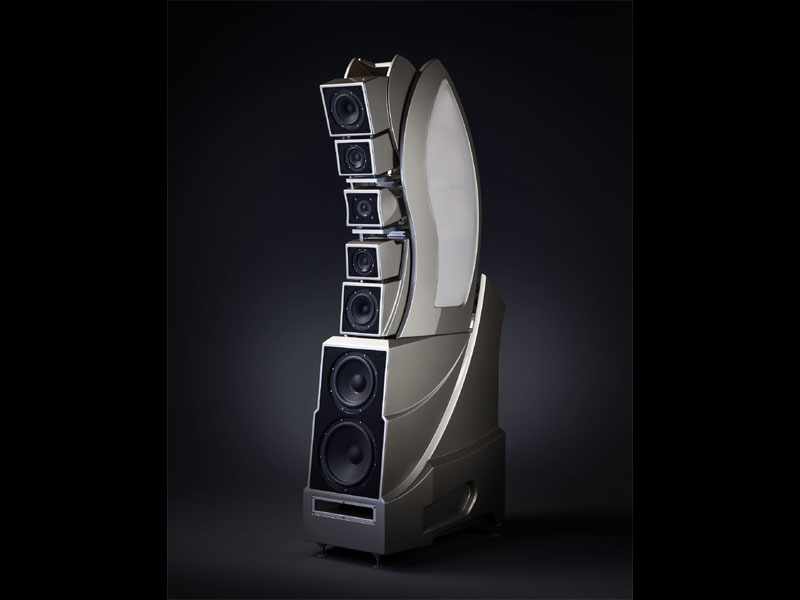 As impressed as I've been with recent models from Wilson Audio, the fundamental advances in performance I heard from the