Remembering Jim Thiel
by Marc Mickelson | October 1, 2009
en years ago this month I made my first and only trip to Lexington, Kentucky. I was the editor of a start-up online publication covering high-end audio, and I was invited to visit one of the industry's best-known manufacturers, Thiel Audio. Headed by its namesake and his astute business partner, the company was renowned throughout the consumer-electronics industry for its rock-solid engineering, manufacturing expertise, and customer support -- all things I was hoping to observe. Yet, Jim Thiel and Kathy Gornik were anxious to learn more about me and the website I was instrumental in building, and a cordial professional relationship began.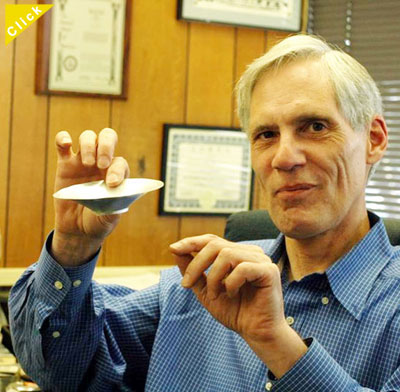 Among the things I remember about that visit was the personal warmth both Jim and Kathy exuded. Jim had the demeanor of a preoccupied scientist, yet his amiable nature was obvious. His patience was obvious too. After telling me about some of his technical accomplishments -- he would never call them this; they were simply means for creating better speakers -- he rummaged through a box of speaker cones that were made of all manner of materials. As he pulled one out, he'd identify the material and any issues with it. His memory was encyclopedic, each cone leading to a short discussion of the fine points of the material, its shape, and its suitability as part of a speaker driver.
I reviewed a few of Jim Thiel's speakers, including the CS2.4, which is still one of the very best small floorstanding speakers I've heard, and the CS7.2, whose bandwidth and bass power were dazzling. However, it was his SmartSub SS2 subwoofer that impressed me most. Its refined technology made setting up a subwoofer, one of the most difficult tasks for a consumer, easy and even intuitive, and its performance was consummate. While I was writing my review, I fired off questions to Jim, and he responded with neat, economical prose that went right to the heart of the matter. As a writer, I envied this about him -- his exactness of expression, a trait that his speakers would mirror.
Thiel Audio, it was apparent to me during that trip, was a family. With Jim's recent death at a mere 62, I'm sure the Thiel family misses its head and namesake dearly. I will also miss him. He was an unwavering source of knowledge and one of the most good-natured men I've ever met. This last trait is often absent in people who are as smart as Jim.
Ten years have gone by too fast.