Smoothing the Way: Heed Orbit 2 Turntable Power Supply
by Roy Gregory | September 17, 2014
ometimes the simplest ideas are the best -- and the soonest forgotten. The second great upgrade revolution to strike the installed base of Linn LP12 owners was the Valhalla power supply. In those days the idea that a turntable motor needed or might even benefit from a more sophisticated power supply wasn't just news; it was borderline heresy. Yet the audible evidence was hard to ignore, and soon external power supplies were pretty much essential options on just about any serious turntable. By and large that's still the case, with the added wrinkle that the burgeoning use of DC motors and the financial imperatives imposed by mobile communications has created the option of genuinely reliable and consistent battery power supplies. Meanwhile, at the other end of the price range, DC motors have all but replaced the once-ubiquitous AC synchronous motor, offering a winning combination (at least as far as manufacturers are concerned) of availability, simplicity and quiet operation. An off-the-shelf wall-wart DC power supply and away you go.
The problem is that DC motors have no inherent speed reference. The use of sophisticated control electronics and feedback loops is an argument for another day, but those are pretty much ruled out by price on more affordable decks. Despite that, the vast majority of entry-level record decks (crucially including current models from ProJect and Rega) have moved over to DC motors, and the range and profile of high-quality aftermarket turntable power supplies has dwindled. After all, why produce products for a nonexistent demand? Except that, in reality, the demand is still out there, in the form of current decks that still use AC drive (notably VPI) and the vast mountain of secondhand hardware that's still in use. Secondhand records didn't disappear overnight, nor will the record decks that most of them were played on.
Like many things in audio, AC synchronous motors are a double-edged sword. Their beauty lies in the fact that they derive their speed directly from the mains frequency, the alternating phase moving the motor on one pole at a time. Their Achilles heel is that they are thus directly affected by the quality of the AC waveform. It's not a question of changes in frequency, it's the smoothness and consistency of the waveform itself that is critical to achieving speed stability. Irregularities or clipped peaks translate directly to speed variation or worse -- cogging and the vibration that results, mechanical energy that will be fed through the belt and plinth system and into the cartridge.
Thus, a badly executed AC drive can produce poor speed stability and spurious signals, with all the dynamic and rhythmic consequences that suggests. Which is why, if you are using a turntable with an AC motor and don't already have a high-quality power supply that will synthesize a stable, clean AC waveform, then that should go right to the top of your list of analog upgrades.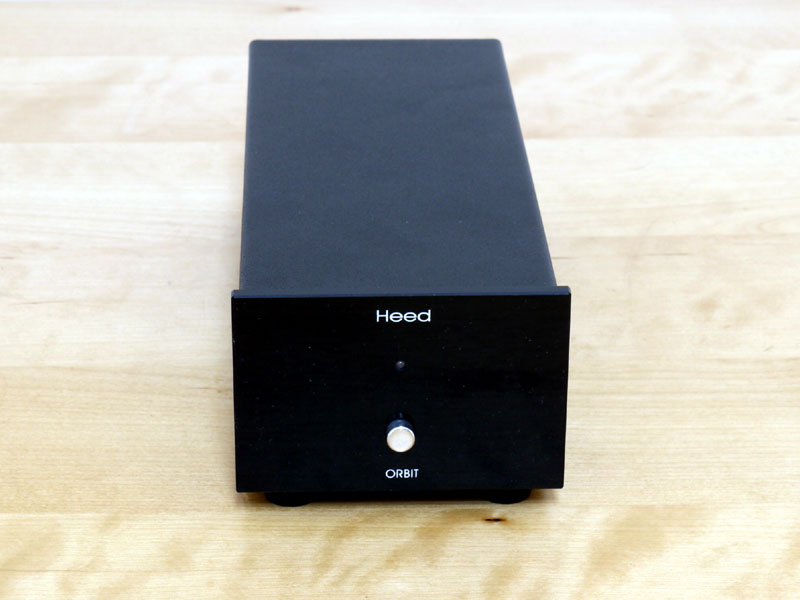 What brought all this to mind? The VPI Traveler, which, you guessed it, has no external power supply to feed its AC motor and naturally got me to wondering just how much better it would be if it did have one. So I got hold of one of the best-regarded and longest-running such devices to investigate, Heed Audio's Orbit 2. Based in Budapest, Hungary, Heed manufactures a range of amplification and source components based on the old Richard Hay-designed Ion Obelisk products. But they also make a series of smaller, modular, "accessory" products, including a DAC, some phono stages and two turntable power supplies. The Orbit 1 differs from the 2 only in requiring the removal of the 'table's phasing cap before connection. The 2 offers true plug-'n'-play capability. Simply connect the male !EC connector to your turntable's power lead and you are fit to fly. Both units are housed in the same long, narrow chassis with a front-panel pushbutton and color-coded LED giving you switching between 33 and 45rpm, thus eliminating the need to fuss with the drive belt.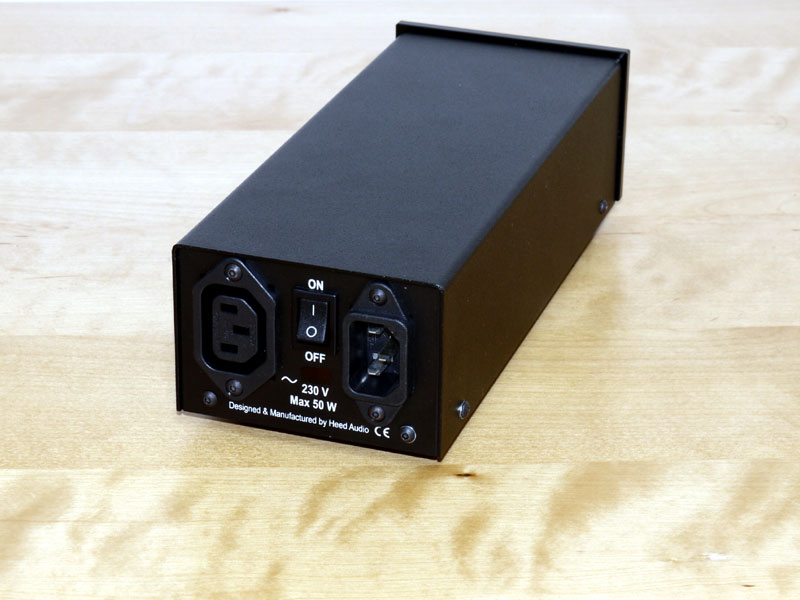 Hooked up to the Traveler, the Orbit 2 performed flawlessly, while the male IEC connector made A/B/A comparisons simplicity itself -- not that you needed to check out the benefits more than once. The increases in dynamic range, focus, stage depth and rhythmic urgency are matched by the decrease in the noise floor. The ability to hear instrumental detail and textures, the characteristic tonality of familiar voices, the scale, drama and impact of otherwise familiar recordings -- all improve significantly. But as Linn will tell you, the real benefit comes in terms of musical engagement. The improvements in pitch stability and rhythmic integrity really do get your toe tapping, an almost involuntary response that might not be proof in itself of the power supply's efficacy, but is certainly food for thought. Far less intangible is the added sense of poise and purposeful momentum that invests musical performances of every type and genre. This is no minor, blink-and-you'll-miss-it upgrade. This is a major improvement in the musical integrity, coherence and impact of your analog source -- and you know what they say about upgrades made at source? Every component in the chain benefits -- which is exactly how it sounds.
Heed's Orbit 2 will set you back £350 in the UK. At that price the level of fundamental musical improvement on offer makes it a no-brainer. Now consider this: If it does all that for a Traveler, think what it could do for a Scout, or a Classic 2, an older HW19 or an Aries. And that's before you start thinking about all those older Rega, Systemdek and Linn turntables that are just begging for a new lease on life. This recent encounter with Heed's affordable, simple and simply excellent Orbit 2 has come as a timely reminder of a hard-learnt lesson that seems to have been forgotten.