Audio Show 2016 • Hot Product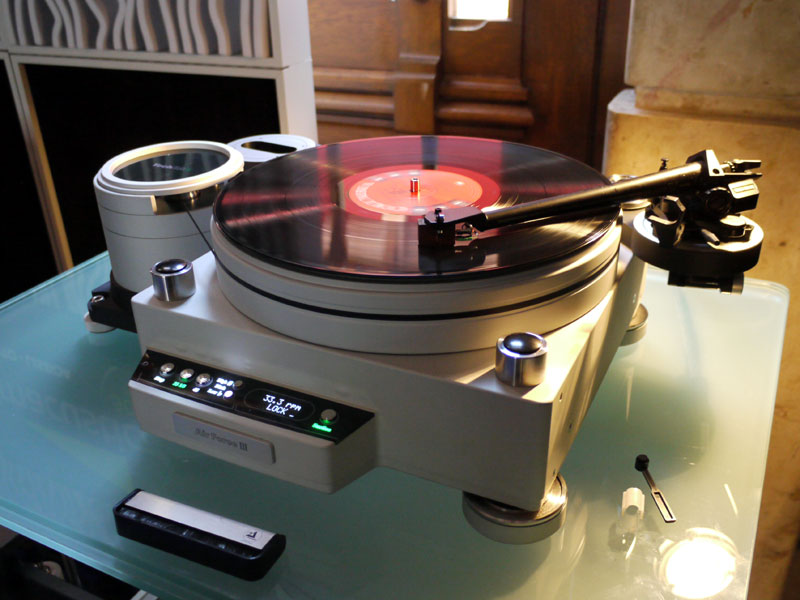 The TechDas Air Force III was seen in prototype form at the Munich High End show last year, so this was our first encounter with a production version of 'table. Sharing the belt drive, vertical air bearing and vacuum hold down of the flagship Air Force One, the III mounts it all on a simple, compact, solid plinth with four adjustable mechanical-grounding feet.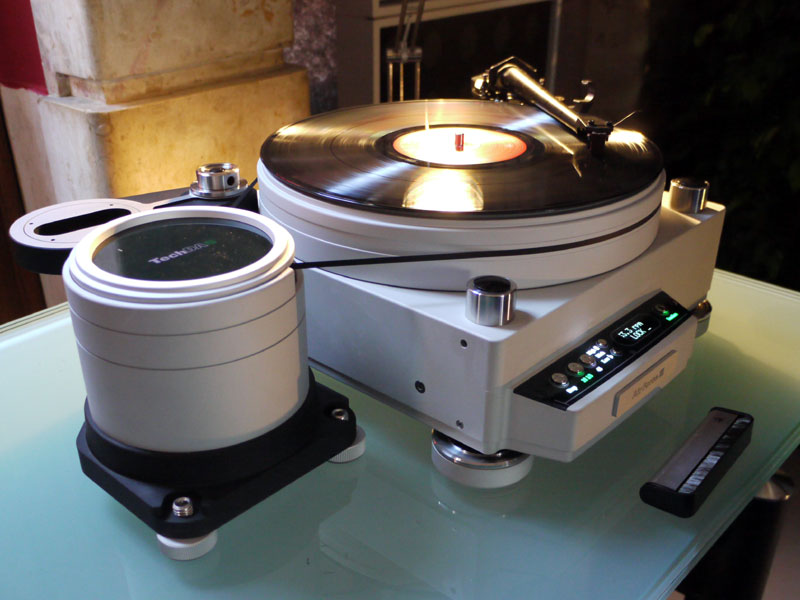 Despite its smallish footprint and external motor pod, the plinth can accommodate up to four tonearms, each up to 12" in length. The other thing the III shares with the flagship Air Force One is the flawless camera finish on each and every part, something that also helps to justify the roughly €30,000 asking price.
© The Audio Beat • Nothing on this site may be reprinted or reused without permission.