Audio Show 2016 • TABlog
by Roy Gregory | February 29, 2016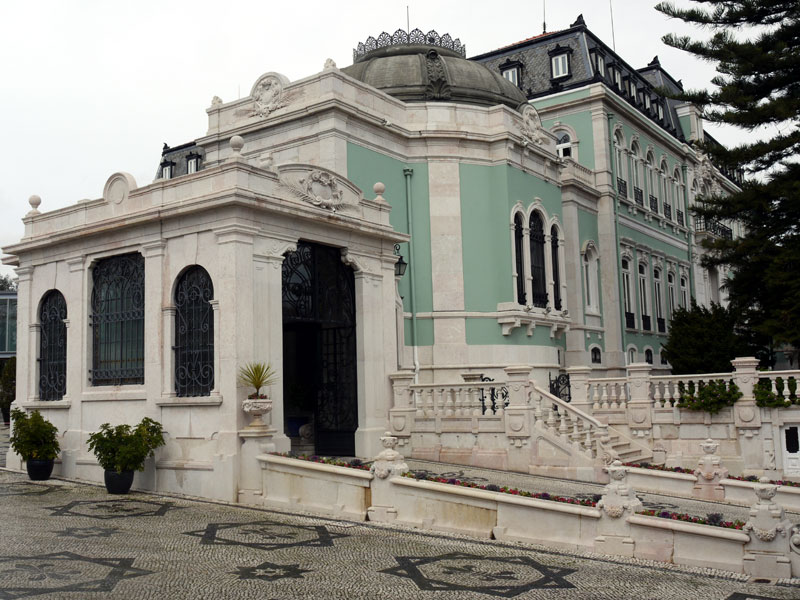 ocation, location, location: the three most important things when it comes to property -- and hi-fi shows. In the case of the latter, it's not so much a geographical distinction as the nature of the location itself, and they don't come much grander than Lisbon's Pestana Palace. No fiberglass statues or fake gondoliers here; this is the real, beautiful and beautifully preserved deal. Even the stable block has 20' ceilings. If you want to give high-end audio the setting it deserves, then look no further than this -- which probably explains why the Lisbon Audio Show, organized by the Magazine Audio Cinema Em Casa, has been coming here for the last 16 years.
Of course, nothing is perfect, and the Pestana Palace presents its own challenges, including a warren-like layout and some truly tiny spaces, but the vast majority of rooms give exhibitors plenty to work with, despite a predilection for tiled walls. Perhaps they help explain the widespread use of serious modular acoustic solutions, a field in which Portugal seems to be both well advanced and particularly well provided.
In keeping with the grandiose environment, the show was perfectly marshaled by a phalanx of helpful young ladies, perfectly turned out in black business suits, and if the weather was less than Lisbon's usual balmy climes, it did little to dampen public spirits, with upwards of 5000 visitors enjoying the sights and sounds on offer. This was a show where sound mattered, with plenty of turntables and heaps of vinyl on offer, including unfamiliar audiophile labels I can see myself investigating shortly. With music to enjoy and Portugal's vibrant audio scene generating its own array of previously unseen products, there was much to enjoy -- and that's before you take to the streets of Lisbon itself, one of Europe's most popular and most visited destinations.
This might have been my first visit to the Lisbon Show, but I have a feeling it won't be my last.